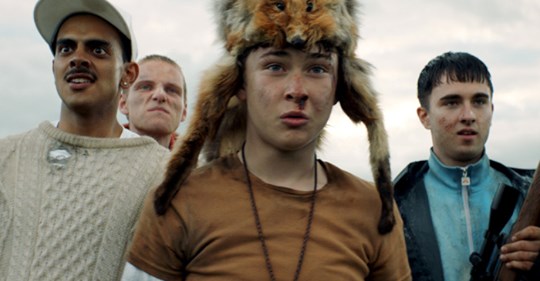 Opener Boyz In The Wood
Edinburgh Film Festival opened on June 19 with Boyz In The Wood and will closed n June 30 with the world premiere of Mrs Lowry & Son. The country focus was Spain, including A Retrospective Celebration of Modern Spanish Cinema; A Retrospective Selection of Cult Spanish Cinema and an in-depth celebration of the work of Spanish writer, actor and filmmaker Icíar Bollaín.
There were a number of in person events, featuring Bollaín, Danny Boyle, Jack Lowden, Nick Broomfield and Pollyanna McIntosh.
In a collaboration with the Scottish Chamber Orchestra there was also a free screening of children's show Soundmoves: Music Movies. The festival ran from June 19 to 30.
View Films by Strand:
View previous years coverage of the Edinburgh International Film Festival festival:
EIFF Latest Reviews
Edinburgh International Film Festival Features
Edinburgh International Film Festival News