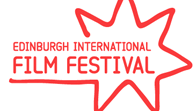 View other Edinburgh International Film Festival Films by strand: American Dreams, Animation, Best Of British, Beyond EIFF, Black Box, Cage-A-Rama, CineCuisine, Documentaries, European Perspectives, Film Fest In The City, Focus On Spain, Four Views Of Scotland, Galas, Once Upon A Time In Spain After Dark: A Retrospective Selection Of Cult Spanish Cinema, Once Upon A Time In Spain: A Retrospective Celebration Of Modern Spanish Cinema, Once Upon A Time In Spain: Icíar Bollaín, Phenomenal Women, Pre-Festival Previews, Shorts, Special Events, The Features Of Agnes, Unlocking The Archives, World Perspectives
Body At Brighton Rock
(Country: US; Year: 2019; Director: Roxanne Benjamin; Writer: Roxanne Benjamin; Stars: Karina Fontes, Casey Adams, Emily Althaus)
Wendy, a part-time summer employee at a mountainous state park, takes on a rough trail assignment at the end of the season, trying to prove to her friends that she's capable enough to do the job. When she takes a wrong turn and ends up deep in the backcountry, she stumbles upon what might be a potential crime scene - which she is then asked to guard overnight.
UK premiere
Darlin'
(Country: US; Year: 2019; Director: Pollyanna McIntosh; Writer: Pollyanna McIntosh, Jack Ketchum; Stars: Pollyanna McIntosh, Cooper Andrews, Nora-Jane Noone, Eugenie Bondurant, Brian Batt)
A sequel to The Woman in which a feral teenage girl is taken into strict Catholic care and prepared for her First Holy Communion.
UK premiere
Ever After (Endzeit)
(Country: Germany; Year: 2018; Director: Carolina Hellsgård; Writer: Olivia Vieweg; Stars: Trine Dyrholm, Yûho Yamashita, Barbara Philipp)
Two years after a zombie apocalypse, two women set off on a long journey in search of a safe haven.
UK premiere
The Furies
(Country: Australia; Year: 2019; Director: Tony D'Aquino; Writer: Tony D'Aquino; Stars: Airlie Dodds, Linda Ngo, Taylor Ferguson, Ebony Vagulans, Danielle Horvat, Tom O'Sullivan, Jessica Baker, Kaitlyn Boyé, Harriet Davies, Steve Morris, Ben Toyer, Leon Stripp, Dean Gould, Brendan Kelly, Tim Stiles)
Two women and one wakes to find herself playing a deadly game of cat and mouse.
UK premiere
The Wind
(Country: US; Year: 2018; Director: Emma Tammi; Writer: Teresa Sutherland; Stars: Caitlin Gerard, Julia Goldani Telles)
On the Western frontier of the United States of America in the late 1800s, a plains-woman is driven mad by the harshness and isolation of the untamed land.
UK premiere
The Woman
(Country: US; Year: 2011; Director: Lucky McKee; Writer: Lucky McKee, based on the book by Jack Ketchum; Stars: Angela Bettis, Pollyanna McIntosh, Sean Bridgers, Marcia Bennett, Carlee Baker, Lauren Ashley Carter, Tommy Nelson, Frank Olsen, Zack Rand, Chris Krzykowski, Shana Barry),
Official Site
,
Trailer
A successful country lawyer captures and attempts to 'civilise' a woman he finds in the woods.