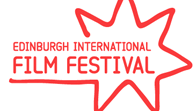 View other Edinburgh International Film Festival Films by strand: American Dreams, Animation, Best Of British, Beyond EIFF, Black Box, Cage-A-Rama, CineCuisine, Documentaries, European Perspectives, Film Fest In The City, Focus On Spain, Four Views Of Scotland, Night Moves, Once Upon A Time In Spain After Dark: A Retrospective Selection Of Cult Spanish Cinema, Once Upon A Time In Spain: A Retrospective Celebration Of Modern Spanish Cinema, Once Upon A Time In Spain: Icíar Bollaín, Phenomenal Women, Pre-Festival Previews, Shorts, Special Events, The Features Of Agnes, Unlocking The Archives, World Perspectives
Balance, Not Symmetry
(Country: UK; Year: 2019; Director: Jamie Adams; Writer: Jamie Adams, Simon Neil; Stars: Laura Harrier, Bria Vinaite, Kate Dickie, Tamsin Egerton, Martin Bell, Freya Mavor, Lily Newmark, Begonia Villalba, Scott Miller, Conor McCarron, Laura Harrier, Bria Vinaite, Kate Dickie, Tamsin Egerton, Martin Bell)
A Scottish-American art student finds her re-examining her privileged life when her dad unexpectedly dies.
People's gala. World premiere
Boyz In The Wood
(Country: UK; Year: 2019; Director: Ninian Doff; Writer: Ninian Doff; Stars: Eddie Izzard, Kate Dickie, James Cosmo, Kevin Guthriw, Jonathan Aris, Alice Lowe)
An anarchic cocktail of generational politics, hip-hop loving farmers and hallucinogenic rabbit shites, set in the highlands of Scotland.
Opening gala. European premiere
Mrs Lowry & Son
(Country: UK; Year: 2019; Director: Adrian Noble; Writer: Martyn Hesford; Stars: Timothy Spall, Vanessa Redgrave, Stephen Lord, David Schaal, John Alan Roberts, Wendy Morgan, Joanne Pearce, Michael Keogh, Jon Furlong, Paul Bergquist, Giselle Cullinane, Laurence Mills, Jennifer Banks, Rose Noble, Amanda Higson)
Story of the artist and his bed-ridden, controlling mother.
Closing gala. World premiere
UglyDolls
(Country: China, Canada, US; Year: 2019; Director: Kelly Asbury; Writer: Alison Peck, Robert Rodriguez, Sun-min Kim, David Horvath; Stars: Pitbull, Ice-T, Kelly Clarkson, Blake Shelton, Leehom Wang, Wanda Sykes, Gabriel Iglesias, Emma Roberts, Kelly Asbury, Laura Nicole Harrison, Jane Lynch, Natalie Martinez, Stephen Zimpel, Bebe Rexha, Charli XCX)
What's strange is special for a group of dolls who go on an adventure.
Family gala. UK premiere