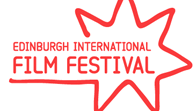 View other Edinburgh International Film Festival Films by strand: American Dreams, Animation, Best Of British, Beyond EIFF, Black Box, Cage-A-Rama, CineCuisine, Documentaries, European Perspectives, Film Fest In The City, Focus On Spain, Four Views Of Scotland, Galas, Night Moves, Once Upon A Time In Spain After Dark: A Retrospective Selection Of Cult Spanish Cinema, Once Upon A Time In Spain: A Retrospective Celebration Of Modern Spanish Cinema, Once Upon A Time In Spain: Icíar Bollaín, Phenomenal Women, Pre-Festival Previews, Shorts, Special Events, Unlocking The Archives, World Perspectives
The Beaches Of Agnes (Les Plages d'Agnès)
(Country: France; Year: 2008; Director: Agnès Varda; Writer: Agnès Varda; Stars: Mathieu Demy, Agnès Varda, Rosalie Varda)
The grandmother of the French New Wave documents her own life story.
Cleo From 5 To 7 (Cléo De 5 À 7)
(Country: France, Italy; Year: 1961; Director: Agnes Varda; Writer: Agnes Varda; Stars: Corinne Marchand, Antoine Boursellier, Dominique Davray, Michel Legrand)
A young French singer wanders the streets of Paris while waiting for the results of a cancer screening test.
Jacquot De Nantes
(Country: France; Year: 1991; Director: Agnès Varda; Writer: Jacques Demy, Agnès Varda; Stars: Philippe Maron, Edouard Joubeaud, Laurent Monnier, Brigitte De Villepoix, Daniel Dublet, Clément Delaroche, Rody Averty, Hélène Pors, Marie-Sidonie Benoist, Jérémie Bernard, Cédric Michaud, Julien Mitard, Jérémie Bader, Guillaume Navaud, Fanny Lebreton)
A chronicle of Varda and Demy's childhoood memoirs, made more poignant by the fact that Demy died towards the end of production.
One Sings, The Other Doesn't (L'Une Chante, L'Autre Pas)
(Country: Venezuela, France, Belgium; Year: 1977; Director: Agnès Varda; Writer: Agnès Varda; Stars: Thérèse Liotard, Valérie Mairesse, Robert Dadiès)
The lives of a singer and a community worker are entangled within the French feminist movement.
Vagabond
(Country: France; Year: 1985; Director: Agnès Varda; Writer: Agnès Varda; Stars: Sandrine Bonnaire, Setti Ramdane, Francis Balchère, Jean-Louis Perletti, Urbain Causse, Christophe Alcazar, Dominique Durand, Joël Fosse, Patrick Schmit, Daniel Bos, Katy Champaud, Raymond Roulle, Henri Fridlani, Patrick Sokol, Pierre Imbert)
After a woman's body is found in a ditch, we see her final weeks unfold.

One Sings, The Other Doesn't and Vagabond