Eye For Film >> Festivals >> EIFF >> 2019 >> Once Upon A Time In Spain After Dark: A Retrospective Selection Of Cult Spanish Cinema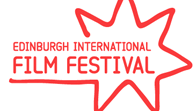 View other Edinburgh International Film Festival Films by strand: American Dreams, Animation, Best Of British, Beyond EIFF, Black Box, Cage-A-Rama, CineCuisine, Documentaries, European Perspectives, Film Fest In The City, Focus On Spain, Four Views Of Scotland, Galas, Night Moves, Once Upon A Time In Spain: A Retrospective Celebration Of Modern Spanish Cinema, Once Upon A Time In Spain: Icíar Bollaín, Phenomenal Women, Pre-Festival Previews, Shorts, Special Events, The Features Of Agnes, Unlocking The Archives, World Perspectives
Acción Mutante
(Country: Spain; Year: 1993; Director: Alex de la Iglesia; Stars: Antonio Resines, Álex Angulo, Frédérique Feder, Juan Viadas)
A terrorist organisation made up of disabled people kidnaps an heiress and takes off for outer space.
Rapture (Arrebato)
(Country: Spain; Year: 1979; Director: Iván Zulueta; Writer: Iván Zulueta; Stars: Eusebio Poncela, Will More, Cecilia Roth, Marta Fernández Muro, Carmen Giralt, Helena Fernán-Gómez, Luis Ciges, Max Madera)
Sliding into a heroin-induced oblivion, a director and his actress girlfriend become entangled with an aspiring filmmaker, whose addiction to cinema proves equally dangerous.
Tesis (Snuff, Thesis)
(Country: Spain; Year: 1996; Director: Alejandro Amenabar; Writer: Alejandro Amenabar; Stars: Ana Torrent, Fele Martinez, Eduardo Noriega, Nieves Herranz, Rosa Campillo, Miguel Picazo, Javier Elorriaga)
A student, researching violence in film for a thesis, discovers an active cell of snuff moviemakers.
Timecrimes (Los Cronocrímenes, Time Crimes)
(Country: Spain; Year: 2007; Director: Nacho Vigalondo; Writer: Nacho Vigalondo; Stars: Karra Elejalde, Candela Fernández, Bárbara Goenaga, Juan Inciarte),
Official Site
When a man accidentally travels back in time, he finds restoring the status quo is easier said than done. Plus read our
exclusive interview
with director Nacho Vigalondo.