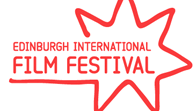 These free screenings will take place in St Andrew Square Garden. No ticket is required.
View other Edinburgh International Film Festival Films by strand: American Dreams, Animation, Best Of British, Beyond EIFF, Black Box, Cage-A-Rama, CineCuisine, Documentaries, European Perspectives, Focus On Spain, Four Views Of Scotland, Galas, Night Moves, Once Upon A Time In Spain After Dark: A Retrospective Selection Of Cult Spanish Cinema, Once Upon A Time In Spain: A Retrospective Celebration Of Modern Spanish Cinema, Once Upon A Time In Spain: Icíar Bollaín, Phenomenal Women, Pre-Festival Previews, Shorts, Special Events, The Features Of Agnes, Unlocking The Archives, World Perspectives
Black Panther
(Country: US; Year: 2018; Director: Ryan Coogler; Writer: Ryan Coogler, Joe Robert Cole; Stars: Chadwick Boseman, Michael B. Jordan, Lupita Nyong'o, Danai Gurira, Mertin Freeman, Daniel Kaluuya, Letitia Wright, Winston Duke, Sterling K Brown, Angela Bassett, Forest Whitaker)
T'Challa, the King of Wakanda, rises to the throne in the isolated, technologically advanced African nation, but his claim is challenged by a vengeful outsider who was a childhood victim of T'Challa's father's mistake.
Bohemian Rhapsody
(Country: UK, US; Year: 2018; Director: Bryan Singer; Writer: Anthony McCarten; Stars: Rami Malek, Lucy Boynton, Joseph Mazzello, Ben Hardy, Aidan Gillen, Gwilym Lee, Mike Myers,)
A chronicle of the years leading up to Queen's legendary appearance at the Live Aid concert.
Brave
(Country: US; Year: 2012; Director: Mark Andrews, Brenda Chapman, Steve Purcell; Writer: Mark Andrews, Steve Purcell, Brenda Chapman, Irene Mecchi, Brenda Chapman; Stars: Kelly Macdonald, Emma Thompson, Kevin McKidd, Julie Walters, Billy Connolly, Robbie Coltrane, Craig Ferguson, John Ratzenberger)
A princess gets more than she bargains for when she asks for a spell.
First Men In The Moon
(Country: United Kingdom; Year: 1964; Director: Nathan Juran; Writer: Nigel Kneale, Jan Read, H.G. Wells; Stars: Edward Judd, Martha Hyer, Lionel Jeffries, Miles Malleson, Norman Bird, Gladys Henson, Hugh McDermott, Betty McDowall, Paul Carpenter, Erik Chitty, Valentine Dyall, Peter Finch, John Forbes-Robertson, Patrick Halpin, Laurence Herder)
A group of astronauts land on the Moon, only to be shocked to discover they are not the first.
The Greatest Showman
(Country: UK, US; Year: 2017; Director: Michael Gracey; Writer: Jenny Bicks, Bill Condon; Stars: Hugh Jackman. Michelle Williams, Zac Efron, Rebecca Ferguson, Zendaya, Keala Settle, Sam Humphrey, Austyn Johnson, Cameron Seely, Yahya Abdul-Mateen II, Eric Anderson )
Musical celebration of PT Barnum's life as salesman, circus promoter, freak show entrepreneur, producer and show biz risk taker in 19th century America
Groundhog Day
(Country: US; Year: 1993; Director: Harold Ramis; Stars: Bill Murray, Andie MacDowell, Chris Elliott)
A weatherman is condemned to live Groundhog Day over and over again until he gets it right.
The Iron Giant
(Country: US; Year: 1999; Director: Brad Bird; Writer: Tim McCanlies; Stars: Jennifer Aniston, Harry Connick Jr., Vin Diesel, James Gammon, Cloris Leachman, Christopher McDonald, John Mahoney, Eli Marienthal, M. Emmet Walsh, Mary Kay Bergman, Ollie Johnston)
A boy forms a bond with an alien giant.
Mamma Mia!
(Country: UK, US, Germany; Year: 2008; Director: Phyllida Lloyd; Writer: Catherine Johnson; Stars: Meryl Streep, Pierce Brosnan, Colin Firth, Stellan Skarsgård, Julie Walters, Amanda Seyfried, Nancy Baldwin, Rachel McDowell, Colin Davis),
Official Site
,
Trailer
When her daughter wants to get married, Donna has to explain that any one of three men could be her father.
Mamma Mia! Here We Go Again
(Country: UK, US; Year: 2018; Director: Ol Parker; Writer: Ol Parker, Richard Curtis, Ol Parker, Catherine Johnson, Catherine Johnson, Judy Craymer, ABBA; Stars: Amanda Seyfried, Andy Garcia, Celia Imrie, Lily James, Alexa Davies, Jessica Keenan Wynn, Dominic Cooper, Julie Walters, Christine Baranski, Hugh Skinner, Pierce Brosnan, Omid Djalili, Josh Dylan, Gerard Monaco, Anna Antoniades)
Sophie reflects on her mum's younger years and romances.
Mary Poppins Returns
(Country: UK; Year: 2018; Director: Rob Marshall; Writer: David Magee; Stars: Emily Blunt, Lin-Manuel Miranda, Ben Whishaw, Emily Mortimer, Pixie Davies, Nathanael Saleh, Joel Dawson, Julie Walters, Meryl Streep, Colin Firth, Dick Van Dyke, Angela Lansbury)
In Depression-era London, a now-grown Jane and Michael Banks, along with Michael's three children, are visited by the enigmatic Mary Poppins at a difficult time.
Mission: Impossible - Fallout
(Country: US; Year: 2018; Director: Christopher McQuarrie; Writer: Christopher McQuarrie; Stars: Tom Cruise, Henry Cavill, Ving Rhames, Simon Pegg, Rebecca Ferguson, Sean Harris, Angela Bassett, Vanessa Kirby, Michelle Monaghan, Wes Bentley, Frederick Schmidt, Alec Baldwin, Liang Yang, Kristoffer Joner, Wolf Blitzer)
The MIF team chase down a group of international baddies who plan on taking over the world after nuking capital cities and killing anyone who moves.
Rachel
(Country: US; Year: 2008; Director: Chris King; Writer: Chris King; Stars: Kelly Nixon, Eric Wheeler)
An adoption, leaves the prospective parents with memories that will haunt them forever.
Spider-Man Into The Spider-Verse
(Country: US; Year: 2018; Director: Bob Persichetti, Peter Ramsey, Rodney Rothman; Writer: Phil Lord, Brian Michael Bendis, Sara Pichelli, Steve Ditko, David Hine, Stan Lee, Rodney Rothman, Fabrice Sapolsky; Stars: Shameik Moore, Jake Johnson, Hailee Steinfeld, Mahershala Ali, Brian Tyree Henry, Lily Tomlin, Luna Lauren Velez, Zoë Kravitz, John Mulaney, Kimiko Glenn, Nicolas Cage, Kathryn Hahn, Liev Schreiber, Chris Pine, Natalie Morales)
A teenager bitten by a radioactive spider realises he's not the only one with super powers.
Xanadu
(Country: US; Year: 1980; Director: Robert Greenwald; Writer: Richard Christian Danus, Marc Reid Rubel; Stars: Olivia Newton-John, Gene Kelly, Michael Beck, James Sloyan, Dimitra Arliss, Katie Hanley, Fred McCarren, Renn Woods, Sandahl Bergman, Lynn Latham, Melinda Phelps, Cherise Bates, Juliette Marshall, Marilyn Tokuda, Yvette Van Voorhees)
A struggling artist finds his muse.