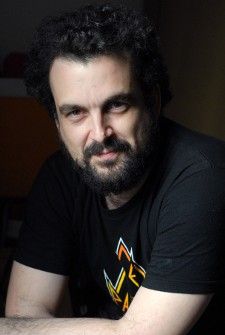 Director Nacho Vigalondo
Far from being the alien invasion drama that Extraterrestrial's title might suggest, Nacho Vigalondo's follow-up to his twisty time travel thriller Timecrimes is a darkly quirky romantic comedy. We caught up with the director at San Sebastian Film Festival to talk about the film, his love of confined situations and his plans for his next film, English-language thriller Windows.
Although Extraterrestrial is much more of a comedy than your previous film Timecrimes, there are quite a few similarities in terms of the size of the cast and the limited locations. Are those elements that you're drawn to?
I love working with a small cast. I love facts like real time, I love keeping the action in really few locations and with a few actors. It's something to do with the kind of energy the movie delivers when you are dealing with really few elements.
For some reason, I like to contain things, somehow telling the audience, these are elements I am able to play with. It's like when you are watching a magic show and instead of dealing with the Great Wall Of China and elephants, you have a magician with bare hands, one card and one pence that he just makes disappear. What the magician is saying is okay, these are all the elements that are going to be involved in the trick and, in the case of this movie, all the elements in the first half of the film are the only elements that we're going to see in a different way, in the second half. So, there's nothing new able to happen.
There are also some thematic similarities, in Timecrimes a small mistake leads to bigger and bigger mistakes and, here, a small lie leads to bigger and bigger lies.
I didn't realise it when I was shooting but the two films are similar - more similar than it seems. Because I love this kind of a structure about one thing leading to an even worse thing. I hate when in modern comedies the stories tend to point to redemption at the end. But this movie, while it keeps some sort of redemption, it's the wrong redemption. I love the idea of guilty characters. I love guilt but not as a reason to punish them.
My biggest concern was not making a romantic comedy where you have the 'funny' character, the 'romantic' character, the 'handsome nice guy' and the 'freak' nextdoor. I wanted all of these characters to be funny and dramatic at the same time. All my biggest efforts went to this. I didn't want the girl to be just nice, as it happens in many romantic comedies, I wanted her to be as funny as the men. I didn't just want her to be passive. She makes mistakes throughout the film.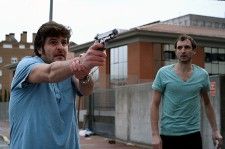 Can you talk about the use of the UFO in the film, was it simply a device to keep the characters confined?
I love UFOs as a pop culture icon and watching the UFO societies on Youtube. Not because I believe in anything - in fact, I don't care what the story is behind them but I love them from an aesthetic point of view. There's some poetry in the fact that the spaceship comes from another planet and it just stays there for a while and then disappears - there's some feeling of solitude in that. The genesis of this film was to explore these two genres [scifi and romantic comedy]. For me, I was really attracted to make a scifi story by just putting this cultural icon in the background. Something that is menacing but at the same time feels so sad and lonely and so far away. So you can mix these feelings - apocalypse and some kind of black comedy.
And there is much more straightforward comedy than there was in Timecrimes.
When we made Timecrimes, it kind of came out of nowhere. In Spain it was a surprise in the sense that all my short films, including the Oscar nominated one, 7.35 In The Morning, were comedy films. I'd been working in TV, doing comedies all the time. Now, the surprising thing is that 'the Timecrimes guy is doing a comedy'. But I'm going back to my roots.
I love comedy because it involves being subtle and brutal at the same time.I find something really honest when you are able to put all those things together. In a very childish way, I love to hear the audience. I love when you are in a screening room and you can hear they are having a good time - that for me is a gift.
What about your next film, it doesn't sound as though there will be as much room for comedy there, as it is being billed as a thriller?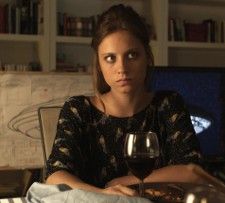 I always introduce comedy. Because even if it doesn't have much of a comedy element, I love to shoot things as if they were a comedy. In Timecrimes there are many moments when I wanted to shoot it as a comedy thing. Even if the movie is a thriller, I won't be able to skip shooting things as a comedy. Bigger budget for me, is average for someone else.
I'm going to try the average budget, I'm going to try the English language. But even if this things goes well and I prove to myself that I can deal with Hollywood and big industry, I'm going to go back to this size of production all my life. For me, Extraterrestrial, is not less ambitious than Timecrimes or any of my projects.
I'm writing the next script, Windows, and I've made nine drafts and when I say drafts I mean really big changes.I'm going back to Timecrimes in a sense, I'm going to work with a complicated dynamic in the plot. Because all the characters interact and at the same time it has to feel realistic and everything has to match because all the pieces have a new meaning at the end. But being a character-driven story is refreshing for me because I'm not just writing this impossible maze with twists.
Extraterrestrial is currently showing at Glasgow Film Festival. Watch the trailer below
Teaser EXTRATERRESTRIAL (English) from Arsenico / Sayaka Producciones on Vimeo.
Share this with others on...