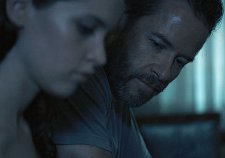 Felicity Jones and Guy Pearce star in Drake Doremus' Breathe In
The 67th edition of the festival runs from June 19 to 30. It opened with Drake Doremus' film Breathe In, while Disney Pixar's Monsters University kicked-off the education programme.
Festival accolades include the Michael Powell Award for best British film. It has also been announced that the Audience Award has been reinstated this year and will be given for the first time since 2010.
View Films by Strand:
View previous years coverage of the Edinburgh International Film Festival festival:
EIFF Latest Reviews
Edinburgh International Film Festival Features
Edinburgh International Film Festival News