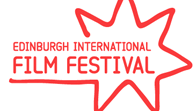 This section will include a number of talks and events, as well as a screening of all six episodes of Good Omens and three episodes of season six of Bannan. The films screening are shown below.
View other Edinburgh International Film Festival Films by strand: American Dreams, Animation, Best Of British, Beyond EIFF, Black Box, Cage-A-Rama, CineCuisine, Documentaries, European Perspectives, Film Fest In The City, Focus On Spain, Four Views Of Scotland, Galas, Night Moves, Once Upon A Time In Spain After Dark: A Retrospective Selection Of Cult Spanish Cinema, Once Upon A Time In Spain: A Retrospective Celebration Of Modern Spanish Cinema, Once Upon A Time In Spain: Icíar Bollaín, Phenomenal Women, Pre-Festival Previews, Shorts, The Features Of Agnes, Unlocking The Archives, World Perspectives
Apocalypse Now Redux (Apocalypse Now)
(Country: US; Year: 1979; Director: Francis Ford Coppola; Writer: John Milius, Francis Ford Coppola, narration by Michael Herr; Stars: Marlon Brando, Robert Duvall, Martin Sheen, Frederic Forrest, Albert Hall, Sam Bottoms, Laurence Fishburne, Christian Marquand, Aurore Clement, Dennis Hopper, Harrison Ford)
Coppola adds 50 mins and re-edits his classic Vietnam war movie, based on The Heart Of Darkness.
This will be a screening of the newly released Final Cut
Blue Velvet
(Country: US; Year: 1986; Director: David Lynch; Writer: David Lynch; Stars: Isabella Rossellini, Kyle MacLachlan, Dennis Hopper, Laura Dern, Hope Lange, Dean Stockwell, George Dickerson, Priscilla Pointer, Frances Bay, Jack Harvey, Ken Stovitz)
A young man befriends a woman in trouble and discovers a sinister side to life in his small town.
Robert The Bruce
(Country: US; Year: 2019; Director: Richard Gray; Writer: Eric Belgau, Angus Macfadyen; Stars: Jared Harris, Zach McGowan, Daniel Portman, Emma Kenney, Angus Macfadyen, Melora Walters, Mhairi Calvey, Patrick Fugit, Anna Hutchison, Talitha Eliana Bateman, Gabriel Bateman, Kevin McNally, Diarmaid Murtagh, Anthony J. Sharpe, Shane Coffey)
World premiere