TWITTER
Follow us on Twitter.

DVD/STREAMING HIGHLIGHTS
Indiana Jones And The Dial Of Destiny
Streaming now on Amazon
Finding himself in a new era, approaching retirement, Indy wrestles with fitting into a world that seems to have outgrown him. But as the tentacles of an all-too-familiar evil return in the form of an old rival, Indy must don his hat and pick up his whip once more to make sure an ancient and powerful artefact doesn't fall into the wrong hands.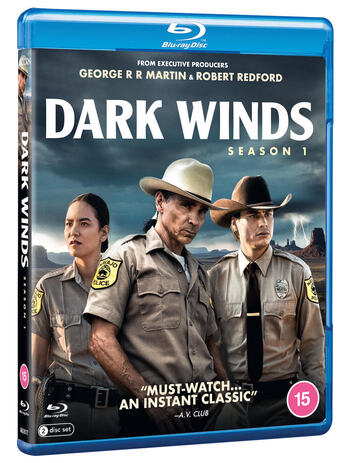 Dark Winds
Blu-Ray Review
Two Navajo police officers in the Southwest US in the Seventies are forced to challenge their own spiritual beliefs when they search for clues in a double murder case.