TWITTER
"I was excited to see a horror movie that had that aesthetic" - Jenn Wexler on The Ranger Link #FrightFest
They Shall Not Grow Old to premiere at London Film Festival Link #LFF2018
A woman's life turns upside down when her wife unexpectedly attacks her in What Keeps You Alive Link #FrightFest
We look at five of the highlights of this year's Arrow Video Frightfest Link #FrightFest
Follow us on Twitter.

NEW DVD HIGHLIGHTS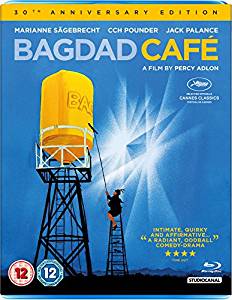 Bagdad Cafe
DVD Review
After a German woman falls out with her husband in the Mojave desert, she storms off to a truck stop, where she begins to transform - and be transformed by - the people who live there.

L'Amant Double
DVD Review
A fragile young woman falls for her psychotherapist... and his twin.