FILMS OUT THIS WEEK
A girl longs for magical powers like her family's this week in Disney's Encanto, while ambition leads to jealousy and a spiral of deceit in House Of Gucci and a love affair in a salt farming community brings an enemy to light in historic drama Lapwing. A teacher's reputation is at risk due to Bad Luck Banging Or Loony Porn - check out our A to Z guide to the film - while a widower has a haunting experience on an island in Shepherd and Oliver Stone explores newly released evidence in JFK Revisited: Through The Looking Glass. Egon Spengler's daughter and grandkids find themselves bustin' a fresh set of spooks in Ghostbusters: Afterlife, interlinked science fiction stories explore the meaning of life in Warning, the story of tennis stars the Williams sisters is told in King Richard and a bereaved girl has a magical experience in Petite Maman. A musician encounters a disturbing presence in The Strings, a couple raise an unusual child in Annette, a rescue mission involves a trip to another universe in Prisoners Of The Ghostland, and the history of London's lesbian underground is explored in Rebel Dykes.
You can find suggestions to watch on television and streaming services at home in our Stay-at-Home Seven, plus our Streaming Spotlight, which sets off on a flight of fantasy with films involving planes.
TWITTER
Follow us on Twitter.

DVD/STREAMING HIGHLIGHTS
The Power Of The Dog
Streaming now on Netflix
A widow and her son are tormented by her new husband's sullen and bullying brother.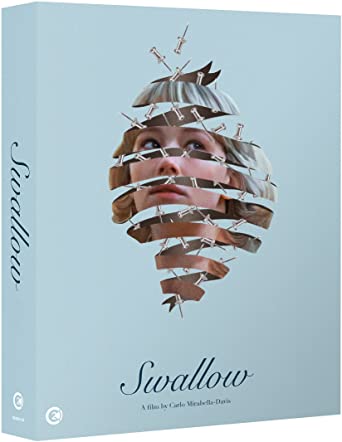 Swallow
Blu-Ray Review
Hunter, a newly pregnant housewife, finds herself increasingly compelled to consume dangerous objects. As her husband and his family tighten their control over her life, she must confront the dark secret behind her new obsession.