FILMS OUT THIS WEEK
A woman sets out to save bees this week in Honeyland, strippers plan a scam in Hustlers and a woman tries to get on with her life in war-torn Syria in For Sama - see our interview with co-directors Waad al-Kateab and Edward Watts. A serial killer with multiple personalities takes on the cops who have caught him in Night Hunter, a black ex-con tries to build a new life in a white Wisconsin farming town in Halfway and a young carer makes a terrible discovery in Phoenix. A ladybird and an ant have A Miniscule Adventure as they seek to rescue a lost child, The Shiny Shrimps sees a swimmer made to coach a gay water polo team to atone for homophobic remarks, and Rojo explores political intrigue on the eve of Argentina's dictatorship - read what director Benjamín Naishtat told us about making the film. All this, plus there's a rerelease for John Schlesinger classic Midnight Cowboy and we have coverage of the Glasgow Youth Film Festival.
TWITTER
Paramedics discover a drug that changes the user's relationship with time in Synchronic Link #TIFF19
Edward Lachman pays tribute to Robert Frank, who has died at 94 Link
Mosul documents the battle to liberate the Iraqi city from Islamic State Link
A young carer has to face a terrible truth alone on the eve of her birthday in Phoenix Link
Follow us on Twitter.

NEW DVD HIGHLIGHTS
The Chant Of Jimmie Blacksmith
Blu-Ray Review
The son of a white man and an Aboriginal woman is pushed to the limit by racism and spirals into violence.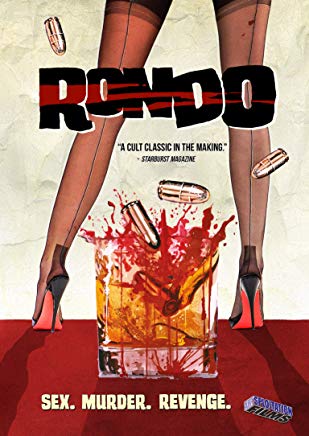 Rondo
DVD Review
A invitation to cross sexual boundaries leads a troubled young man into a dangerous world.