TWITTER
Follow us on Twitter.

DVD/STREAMING HIGHLIGHTS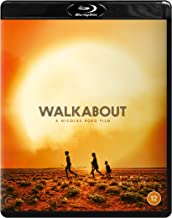 Walkabout
Blu-Ray Review
Two white Australian children are stranded in the Outback and survive with the help of an Aboriginal youth.
Vengeance Is Mine, All Others Pay Cash
Streaming now on Arrow
The tale of an impotent man who tries to assert his masculinity through fighting but cannot come to terms with his past.