FILMS OUT THIS WEEK
There are a host of Oscar-nominated films to enjoy this week, with multi-award winning fantasy romance The Shape Of Water and teenage small town drama Lady Bird leading the pack. A couple search for their missing son in Loveless while the story of sailor Donald Crowhurst is told in The Mercy, and we still have reviews coming in from Sundance.
TWITTER
Sophie Brooks tells us more about The Boy Downstairs and the good things in life - "I love food. Yeah, I'm kind of… Link
We take a second look at Black Code Link
Following the livetweeting, here's a more detailed look at tonight's awards Link #BAFTAs
Do you think the #BAFTAs got it right? Which wins thrilled you? Who do you think was robbed? Let us know!
Follow us on Twitter.

NEW DVD HIGHLIGHTS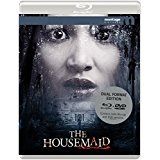 The Housemaid
Blu-Ray Review
A peasant girl who embarks on a romance with the landowner she serves begins to suspect that the spirit of his dead wife resents her.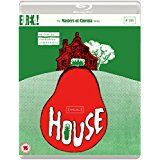 House
Blu-Ray Review
A group of teenage girls go to stay at a country house only to realise it's haunted as they begin to disappearone by one.