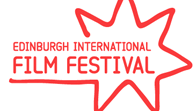 View other Edinburgh International Film Festival Films by strand: American Dreams, Animation, Best Of British, Beyond EIFF, Black Box, Cage-A-Rama, CineCuisine, Documentaries, European Perspectives, Film Fest In The City, Focus On Spain, Galas, Night Moves, Once Upon A Time In Spain After Dark: A Retrospective Selection Of Cult Spanish Cinema, Once Upon A Time In Spain: A Retrospective Celebration Of Modern Spanish Cinema, Once Upon A Time In Spain: Icíar Bollaín, Phenomenal Women, Pre-Festival Previews, Shorts, Special Events, The Features Of Agnes, Unlocking The Archives, World Perspectives
The Acid House Trilogy
(Country: UK; Year: 1998; Director: Paul McGuigan; Writer: Irvine Welsh; Stars: Ewen Bremner, Martin Clunes, Jemma Redgrave, Arlene Cockburn, Jane Stabler, Irvine Welsh)
Three stories told atypically - through Irvine Welsh's prose.
Carla's Song
(Country: UK, Spain, Germany; Year: 1996; Director: Ken Loach; Writer: Paul Laverty; Stars: Robert Carlyle, Oyanka Cabezas, Scott Glenn, Salvador Espinoza, Louise Goodall, Richard Loza, Gary Lewis, Subash Singh Pall, Stewart Preston, Margaret McAdam, Pamela Turner, Greg Friel, Anne Marie Timoney, Andy Townsley, Alicia Devine)
A bus driver meets a Nicaraguan exile in Glasgow and takes her back to her homeland to help her face her past.
My Name Is Joe
(Country: France, Germany, Italy , Spain, UK; Year: 1998; Director: Ken Loach; Writer: Paul Laverty; Stars: Peter Mullan, Louise Goodall, David McKay, Anne-Marie Kennedy, David Hayman, Gary Lewis, Lorraine McIntosh, Scott Hannah, David Peacock, Gordon McMurray, James McHendry)
A man struggles to do the right thing after years on the bottle.
Wedding Belles
(Country: UK; Year: 2007; Director: Philip John; Writer: Dean Cavanagh, Irvine Welsh; Stars: Rab Affleck, Mabel Aitken, Andrew Barr, Leigh Biagi, Tam Dean Burn, Juliet Cadzow, Daniel Cameron, Scott Cleverdon, Brendan Coyle, Kern Falconer, Michael Fassbender, Niall Greig Fulton, Michelle Gomez, Clare Grogan, Sean Harris)
The lives of four friends start to unravel just before one of them gets hitched.