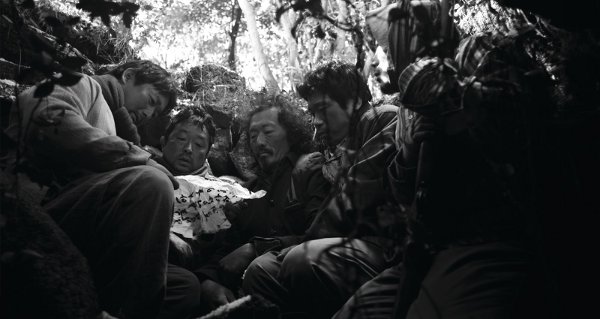 South Korean director Bong Joon-Ho has been announced as the chair of the International Feature Film Competition Jury at this year's Edinburgh International Film Festival, which kicks off on June 19.
Joining The Host director on the jury are Game Of Thrones actress Natalie Dormer and Scotland on Sunday film critic Siobhan Synnot.
Speaking from Cannes, EIFF Artistic Director Chris Fujiwara said: "It's a huge honour for our Festival to have Bong Joon-ho, one of the greatest filmmakers, as the Chair of the jury of our International Feature Film Competition. We're also honoured and delighted that he will be joined by Natalie Dormer, a brilliant and prolific performer, and Siobhan Synnot, one of Scotland's leading voices for film culture.
This year's Festival will also feature a Focus on Korea strand and a Focus on Sweden section.
The Focus on Korea includes films ranging from the commercial mainstream to independent cinema. The espionage thriller The Berlin File from Ryoo Seung Wan has been a box-office success and reveals the full strength of Korean action cinema. The domestic success of Jiseul, the debut from O Muel, is an equally good sign for arthouse films. The film, which recreates a massacre by Korean troops of alleged Communists in Jeju Island in 1948 - and which took home the World Dramatic prize at this year's Sundance - is one of two films on historical tragedies; the other is 'National Security' by Chung Ji-young, which looks at the case of a pro-democracy activist in the 1980s who was tortured into making a false confession.
From director Shin Su-won, Pluto is a dark and gripping story of how competition for top grades in an elite high school turns murderous. The imaginative hybrid of fiction and documentary Virgin Forest, which looks at themes of tradition, memory and the past, will be shown with two new shorts: Homo Coreanicus, an allegorical story about Korean society, and Day Trip, directed by Park Chan-wook (Old Boy, Stoker) in collaboration with his brother, Park Chan-kyong, which deals with the Korean traditional music form pansori.
The Focus on Sweden includes feature films from contemporary mainstream and experimental filmmakers, a film by an old master from the silent era, and a selection of shorts. Beginning with a phone call from a long-lost lover, the experimental documentary Belleville Baby, from Mia Engberg, is a true story of love that raises questions about identity, class and fate. Call Girl, by Mikael Marcimain, tells the explosive story of underage prostitution amongst the Swedish elite in the 1970s; while Roland Hassel is the debut feature from director Måns Månsson, an intriguing hybrid of fiction and documentary that breathes new life into the 1980's cult private detective character of Roland Hassel.
Emerging Swedish director Karzan Kader was born in Kurdish Iraq; his film Up & Away is a charming story about familial love as two brothers try to travel from Kurdistan to America to meet Superman. In Sanctuary, two fugitives, a father and daughter, abandon civilisation and escape into the wilderness. Fredrik Edfeldt's second feature expresses powerful emotional undercurrents raging beneath a reflective world of beautiful, almost ethereal stillness.
An enchanting rediscovery from the first golden age of Swedish cinema, Mauritz Stiller's 1919 film Sir Arne's Treasure is an exquisite masterpiece, which will be shown with live musical accompaniment. Finally, a seven-strong selection of some of the finest short-form cinema emerging from contemporary Sweden, presents the undercurrents bubbling fervently just beneath the surface of society.
Fujiwara added: "Our Focuses on Korea and Sweden are major components of EIFF's programme this year. These are undoubtedly two of the most consistently interesting national cinemas, both with a great abundance of filmmaking talent. We have an outstanding selection of stimulating and challenging films from both countries and we're very happy to be showcasing them."
Share this with others on...