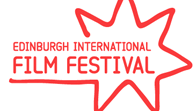 View other Edinburgh International Film Festival Films by strand: American Dreams, Animation, Black Box, Directors' Showcase, Fantastic Voyages: The Films of Richard Fleischer, Films on Film, Focus on Korea, Focus on Sweden, Galas, International Feature Film Competition, New Realities, Night Moves, Not Another Teen Movie, Shorts, Special Screenings, Symphonies Of Life: The Films Of Jean Grémillon, World Perspectives
Blackbird
(Country: UK; Year: 2013; Director: Jamie Chambers; Stars: Andrew Rothney, Scarlett Mack, Patrick Wallace, Sheila Stewart, Norman Maclean, Margaret Bennett)
A young ballad singer laments the way his small Scottish village is changing - and dying
Dummy Jim
(Country: UK; Year: 2013; Director: Matt Hulse; Stars: Samuel Dore, Marie Denarnaud, Robert Stephen, Annie Buchan, James Buchan, Melvin Bryce, Graeme Noble, Jeni Reid, Magnus, Tippy and the Community of Invercairn)
In 1951, a deaf man cycled from his small Scottish fishing village to the arctic circle. This is his story.
Everyone's Going To Die
(Country: UK; Year: 2013; Director: Jones; Stars: Nora Tschirner, Rob Knighton, Kellie Shirley, Madeline Duggan, Stirling Gallacher),
Trailer
A world weary criminal and a young German emigre forge an unlikely friendship.
For Those In Peril
(Country: UK; Year: 2013; Director: Paul Wright; Writer: Paul Wright; Stars: George MacKay, Kate Dickie, Brian McCardie, Conor McCarron)
The lone survivor of a shipwreck, blamed for it for superstitious reasons, refuses to believe his fellow sailors are dead and sets out to find them.
Leviathan
(Country: France, UK, US; Year: 2012; Director: Lucien Castaing-Taylor, Verena Paravel; Writer: Lucien Castaing-Taylor, Verena Paravel; Stars: Declan Conneely, Johnny Gatcombe, Adrian Guillette, Brian Jannelle, Clyde Lee, Arthur Smith, Christopher Swampstead)
A documentary shot in the North Atlantic and focused on the commercial fishing industry.
A Long Way From Home
(Country: UK, France; Year: 2013; Director: Virginia Gilbert; Writer: Virginia Gilbert; Stars: James Fox, Natalie Dormer, Paul Nicholls, Brenda Fricker, Betty Krestinsky, Brian Gilbert, Catriona McColl, Isalinde Giovangigli, Julien Masdoua, Collin Hill, Frédéric Largier)
Meeting a holidaying couple causes a retired couple to reassess life.
Mister John
(Country: UK; Year: 2013; Director: Christine Molloy, Joe Lawlor; Writer: Joe Lawlor, Christine Molloy; Stars: Aidan Gillen, Claire Keelan, Zoe Tay, Michael Thomas)
A bored Englishman investigating his brother's mysterious death in Singapore falls for his widow and the possibility of a different life.
Not Another Happy Ending
(Year: 2013; Director: John McKay; Writer: David Solomons; Stars: Karen Gillan, Stanley Weber, Amy Manson, Iain De Caestecker, Kate Dickie, Freya Mavor, Gary Lewis, Henry Ian Cusick)
A publisher tries to improve an author's creativity by making her life less happy.
The Sea
(Year: 2013; Director: Stephen Brown; Writer: John Banville; Stars: Ciarán Hinds, Charlotte Rampling, Natascha McElhone, Rufus Sewell, Bonnie Wright, Sinéad Cusack)
An art historian explores haunting memories in the village he visited as a child.
Svengali
(Country: UK; Year: 2013; Director: John Hardwick; Writer: Jonny Owen ; Stars: Jonny Owen, Vicky McClure, Roger Evans, Martin Freeman, Maxine Peake, Michael Socha, Dylan Edwards, Joel Fry, Curtis Lee Thompson, Brian Hibbard, Sharon Morgan, Morwenna Banks)
Dixie moves to London with his girlfriend, determined to become the manager of a rock band. Nothing will deter him.
uwantme2killhim?
(Country: UK; Year: 2013; Director: Andrew Douglas; Writer: Mike Walden, based on a story by Fernley Phillips; Stars: Jamie Blackley, Toby Regbo, Joanne Froggatt, Liz White, Jaime Winstone, Mark Womack, Louise Delamere, Amy Wren, James Burrows, Stephanie Leonidas)
Identities shift and life grows ever more confusing as a high school student pursues an online romance with a woman who has a violent husband.
We Are The Freaks
(Country: UK; Year: 2013; Director: Justin Edgar; Stars: Michael Smiley, Jamie Blackley, Sean Teale, Mike Bailey, Rosamund Hanson)
Three teenage friends go on a night out in the Eighties.