Viola, directed by Matías Piñeiro - They are very good actresses... they belong to a new generation who work in the off-circuit
Viola director Matías Piñeiro discusses the fluidity of Shakespeare, when Jean-Luc Godard's Alphaville morphs into Fritz Lang's Metropolis, how European directors in America like Otto Preminger, Ernst Lubitsch, and Billy Wilder influence an Argentine director. His beguiling film sees a bike courier embraced by an all-female Shakespeare troupe. The morning before its US premiere at New Directors/New Films, we met at a café to tackle what Paul Mazursky, Gus Van Sant, Orson Welles and Laurence Olivier have in common that Kenneth Branagh does not.
Anne-Katrin Titze: In Viola, the Shakespeare text moves almost imperceptibly into the everyday speech. Is it all planned out word for word by you? Is it completely scripted?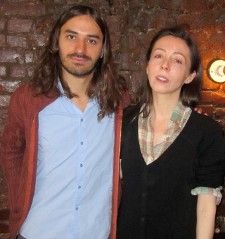 Matías Piñeiro: Pretty much scripted, except for the last song, which wasn't scripted at all. I write the script very close to the shooting. It's not that I write it and then eight months later or a year later we put that into practice, no. It's very close to shooting and to rehearsal. I know what the actors can do and they bring a certain vitality to Shakespeare. Take back what is usually treated a bit highly, or academically and bring that to daily life, like it would be to go and do groceries or something like that.
AKT: I really enjoyed the performances (Agustina Muñoz as Cecilia as Viola, Elisa Carricajo as Sabrina as Olivia).
MP: That's great. They are very good actors and actresses. They belong to a generation of new actors who work in the off-circuit. They mostly work in independent theatre, and for about five years there's been a relation with cinema. They represent something new in Argentinian cinema. It's been a couple of years since that first break, very important for our cinema at the end of the 90s. Things have to change and move forward. Their acting is more versatile, more flexible, a mixture of things.
AKT: Is your Viola (María Villar) messenger used to riding her bike through Buenos Aires? She seems a little tense.
After a brief opening shot that locates what we are about to see in the streets of Buenos Aires, the camera moves in very closely to the faces of the group of women who will act and give advice to each other.
MP: She's absolutely scared. Because I made her go to some dangerous places. It's her bike but I was putting her in weird places, heavy traffic, big avenues.
AKT: Let's talk about the Metropolis delivery service she works for, Fritz Lang and the M potato stamp. The image of the M is mostly used upside down in your publicity images. To make it a W?
MP: That wasn't on purpose. I like the shot. I like that it was the potato. It's okay. The actual M would perhaps be too close to Lang and M. It was not absolutely conscious. The other thing was this homage and the bike, having her go around. Two different movements at the same time. Two different rhythms, one of the theatre, one of the city. Those were the two starting points. And I love Fritz Lang, he is one of the best filmmakers.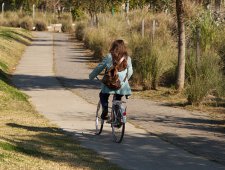 A quick-witted Ruth (Romina Paula), in a car, tells a woman named Viola, who delivers packages on her bicycle that she can also play the part.
AKT: It works. You can read it as two Vs for two Violas. What about the Lang homage with Metropolis as the company name?
MP: That little company really exists and it's called Alphaville. I am doing an homage to them. They have a great selection of movies. All of Godard, all Guy Debord, very harsh and sharp and very good classics, very hard to find classics. It's incredible what they are doing for cinephiles in Buenos Aires. You send them an e-mail and maybe they don't respond for four months. They are very irregular, very non-professional. Maybe you ask, and they come to your place in a week's time. In my case - three months. So it's very random. That girl comes to your place and she is very peculiar. Viola comes from this woman. So for the name [of the company], I thought, let's put another city from cinema. Alphaville is one from Godard. Which other city is very famous? Metropolis.
Learning lines and switching roles are not so hard in Viola.
AKT: Was this the starting point of your film, and Shakespeare came afterwards?
MP: There were two pillars. One is Shakespeare. The play I did, the one's the girls talk about in the car, mixing five or seven Shakespeare comedies, I did that.
AKT: In the theatre?
MP: Yes, in Buenos Aires. I was directing, and organising and writing. It was my first experience in theatre, it was early 2011. The dressing room and the play you see in the film. I shot the play we did, but only the Twelfth Night scene. There were also scenes from As you Like It, Merchant of Venice, Midsummer Night's Dream, and Love's Labour's Lost. It was a lot of indoors, so I thought I need some air...
I will always shoot in my country. At least at the moment. The people I work with are all in Buenos Aires.
AKT: With the same actors?
MP: With the same actors. I am always working with the same group of people. There are some who were not in Viola, but in my previous film (They All Lie, 2009).
AKT: Do you have favourite Lang movies?
MP: I really like Hangmen Also Die! (written with Bertolt Brecht), M, and Ministry of Fear. Those three are my favourites.
AKT: What other filmmakers do you feel close to?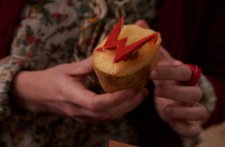 MP: I'm pretty much into classical cinema. I really like the Europeans in America. Otto Preminger, Ernst Lubitsch, Billy Wilder. And then, of course, I like the modernists, Godard, Rivette, Antonioni. And from today, I like the good people like Bruno Dumont, Apichatpong Weerasethakul, the people that are going forward every time. With Preminger and Lang, the plasticity of the shots is incredible in the American films. I like that B feeling and at the same time the delicacy in narration. I do like the filmmakers that tend to be ambiguous. Preminger is in control of everything.
Piñeiro's film could be played in a loop at the cinema which would allow you to rediscover the beginning after the end of what you will.
AKT: You seem very much in control yourself in Viola - which gives the audience a sense of relief. No need to worry.
MP: That's nice. I like that. You are not alone, but you have to work. You are here to do something.
AKT: Will you continue with your exploration of Shakespeare?
MP: Yes, I have two projects. Both are Shakespeare. The one on Isabella from Measure For Measure is a little more complex. It's a period piece. I don't know how to do that one yet. I am writing a kind of novella, that is not a script, but taking me to a script. I take very canonical texts as a starting point.
In Viola, Piñeiro never treats Shakespeare as a monument.
AKT: Yes, you go straight to Shakespeare and Lubitsch. You can't start any higher, can you?
MP: Yes. People panic. The first time I did it [used Shakespeare as a basis for his film], I naturalised it. The approach to Shakespeare has been merely scholastic. I like to put some light in.
AKT: Where do you place yourself in the Shakespeare film tradition? I very much like Tempest, with John Cassavetes as Prospero.
MP: Yes, that's a good one. The Paul Mazursky (Tempest). He is attached to the text but not in a way that becomes stale, that it becomes television. I really like Gus Van Sant's My Own Private Idaho, I love Chimes at Midnight (Orson Welles). One of my favorites is Henry V by Olivier. Awesome - I thought it was going to be so boring, it's so great, very abstract.
AKT: Some Shakespeare films, I am thinking of Kenneth Branagh, for example, do more harm than good for the general perception.
MP: So much misconception around Shakespeare. In To Be Or Not To Be (directed by Ernst Lubitsch, 1942), there's a phrase that one of the Nazis says to Jack Benny (Joseph Tura as Hamlet) about his Hamlet performance. "What we are doing to Poland, you are doing to Shakespeare."
AKT: The film features a lovely atonal duet as epilogue. You end on a beautiful foolish note. Where did that come from?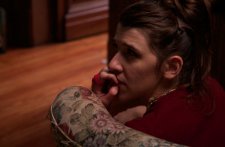 MP: From the head of those two crazy people. That's part of María (Villar) and Esteban (Bigliardi). They're good at improvising and they're very confident with the camera. I wanted them to be quarreling a bit and a bit silly.
AKT: The song made me think of the fool in Shakespeare, giving us an epilogue.
MP: When I read your article, you mention the atonal epilogue. That scene, for example, there is not much plot, just a nice scene between people and it isn't even subtitled. There is no true need. You have the atonal music in the car earlier and then you've got that foolish thing. The film has ended, they are goofing around… I use close ups to capture those little vibrations that the text brings. I like the idea of layers. When we are talking about the last song. It's very shallow but it connects to many other layers.
AKT: For me it was so Shakespearean. The Fool, Malvolio, no yellow stockings necessary.
MP: That's true. Although I never thought about it that way. I thought about a foolish song - and fools do foolish songs.
The men in Viola, looking at the actresses intently, will not be allowed to escape into the deceptively neutral position of cinema's male gaze and instead become objects of speculation themselves. The result is an uncommon sliver of performative epiphanies.
Viola will screen at the 2013 Edinburgh Film Festival
Share this with others on...