Eye For Film >> Festivals >> EIFF >> 2013 >> Fantastic Voyages: The Films of Richard Fleischer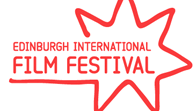 View other Edinburgh International Film Festival Films by strand: American Dreams, Animation, Black Box, Directors' Showcase, Films on Film, Focus on Korea, Focus on Sweden, Galas, International Feature Film Competition, Michael Powell Award Competition, New Realities, Night Moves, Not Another Teen Movie, Shorts, Special Screenings, Symphonies Of Life: The Films Of Jean Grémillon, World Perspectives
10 Rillington Place
(Country: UK; Year: 1971; Director: Richard Fleischer; Stars: Richard Attenborough, Judy Geeson, John Hurt, Pat Heywood, André Morell, Sam Kydd)
The story of London serial killer John Christie.
The Boston Strangler
(Country: US; Year: 1968; Director: Richard Fleischer; Writer: Edward Anhalt, based on the book by Gerold Frank; Stars: Tony Curtis, Henry Fonda, George Kennedy, Mike Kellin, Hurd Hatfield, Murray Hamilton, Jeff Corey, Sally Kellerman, James Brolin)
A fictionalised take on the story of the notorious serial killer and rapist.
Fantastic Voyage
(Country: US; Year: 1966; Director: Richard Fleischer; Writer: Harry Kleiner, David Duncan, based on a story by Otto Klement, Jermoe Bixby; Stars: Stephen Boyd, Raquel Welch, Edmond O'Brien, Donald Pleasence, Arthur O'Connell, William Redfield, Arthur Kennedy, Jean Del Val, Barry Coe, Ken Scott, Shelby Grant, James Brolin, Brendan Fitzgerald)
An intrepid team of surgeons is miniaturised and travels through the body of a patient in desperate need.
The Girl In The Red Velvet Swing
(Country: US; Year: 1955; Stars: Joan Collins, Ray Milland, Farley Granger, Luther Adler, Cornelia Otis Skinner, Glenda Farrell, Frances Fuller, Philip Reed, Gale Robbins, James Lorimer, John Hoyt, Robert Simon, Harvey Stephens, Emile Meyer)
The true story of a scandalous love triangle that ended in violence.
The Narrow Margin
(Country: US; Year: 1952; Director: Richard Fleischer; Stars: Charles McGraw, Marie Windsor, Jacqueline White, Gordon Gebert, Queenie Leonard, David Clarke, Peter Virgo, Don Beddoe, Paul Maxey, Harry Harvey)
Passengers on a train are threatened by assassins in this twisty film noir.
Soylent Green
(Country: US; Year: 1973; Director: Richard Fleischer; Writer: Stanley R. Greenberg, based on the book Make Room! Make Room! by Harry Harrison.; Stars: Charlton Heston, Leigh Taylor-Young, Chuck Connors, Joseph Cotten, Brock Peters, Paula Kelly, Edward G. Robinson)
On an overheated, overcrowded future Earth, a detective investigates the death of a wealthy corporate mogul.