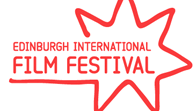 View other Edinburgh International Film Festival Films by strand: American Dreams, Animation, Black Box, Directors' Showcase, Fantastic Voyages: The Films of Richard Fleischer, Films on Film, Focus on Korea, Focus on Sweden, Galas, International Feature Film Competition, Michael Powell Award Competition, New Realities, Night Moves, Shorts, Special Screenings, Symphonies Of Life: The Films Of Jean Grémillon, World Perspectives
7 Boxes
(Country: Paraguay; Year: 2012; Director: Juan Carlos Maneglia, Tana Schembori; Writer: Patrick Altamirano, René Ayala, Juan Carlos Maneglia; Stars: Arturo Arellano, Beto Ayala, Roberto Cardozo, Atil Closs, Nelly Dávalos, Ever Enciso, Fernando Fleitas, Celso Franco, Katia García, Nico García, Lali González, Alicia Guerra, Luis Gutiérrez, Stephen Jang, Johnny Kim)
A teenager finds himself with the custody of seven boxes... but everyone wants the contents.
The Great Hip Hop Hoax
(Country: United Kingdom; Year: 2013; Director: Jeanie Finlay; Stars: Gavin Bain, Billy Boyd)
The true story of a lie.
Old Stock
(Country: Canada; Year: 2013; Director: James Genn; Stars: Noah Reid, Melanie Leishman, Meghan Heffern, Jack Daniel Wells, Corinne Conley)
A troubled young man decides to retire in his twenties and hang out with his youthful grandfather, but life has other things in store.
Pluto
(Country: South Korea; Year: 2012; Director: Shin Su-won; Writer: Su-won Shin; Stars: David Lee, Sung June, Cho Sung-ha, Kim Kkob-bi, Kim Kwon)
A boy works hard to try and enter the elite class at his school, but is kept out by a brutal clique.
Struck By Lightning
(Country: US; Year: 2012; Director: Brian Dannelly; Writer: Chris Colfer; Stars: Sarah Hyland, Christina Hendricks, Dermot Mulroney, Allison Janney, Chris Colfer, Rebel Wilson, Allie Grant, Matt Prokop, Ashley Rickards, Angela Kinsey, Robbie Amell, Carter Jenkins, Graham Rogers, Charlie Finn, Polly Bergen)
Even being killed by a bolt of lightning won't keep Carson Phillips quiet.
You & Me Forever (You And Me Forever)
(Country: Denmark; Year: 2012; Director: Kaspar Munk; Stars: Julie Brochorst Andersen, Frederikke Dahl Hansen, Emilie Kruse, Benjamin Wandschneider)
Hearts are broken as teenage friendships prove fickle.