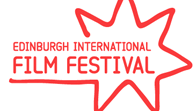 The shorts are split into the programmes are listed below. Those that are in competition for the inaugural shorts award are marked accordingly. Which programme a short falls into is listed in itallics.
International Animation: Narrative - Short stories from around the world.
International Animiation: Overture - Musically motivated short animated films.
McLaren Animation 1 and McLaren Animation 2 - Films in competition for the 24th McLaren Animation award - voted for by you, the audience.
Richard Williams: 80 Animated Years Celebration of the award-winning animator's work to celebrate his 80th birthday. Williams will be in attendance.
View other Edinburgh International Film Festival Films by strand: American Dreams, Black Box, Directors' Showcase, Fantastic Voyages: The Films of Richard Fleischer, Films on Film, Focus on Korea, Focus on Sweden, Galas, International Feature Film Competition, Michael Powell Award Competition, New Realities, Night Moves, Not Another Teen Movie, Shorts, Special Screenings, Symphonies Of Life: The Films Of Jean Grémillon, World Perspectives