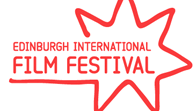 View other Edinburgh International Film Festival Films by strand: American Dreams, Animation, Black Box, Directors' Showcase, Fantastic Voyages: The Films of Richard Fleischer, Films on Film, Focus on Korea, Galas, International Feature Film Competition, Michael Powell Award Competition, New Realities, Night Moves, Not Another Teen Movie, Shorts, Special Screenings, Symphonies Of Life: The Films Of Jean Grémillon, World Perspectives
Belleville Baby
(Country: Sweden; Year: 2013; Director: Mia Engberg)
The director looks back at her youthful romance in Paris with a small-time criminal.
Call Girl
(Country: Sweden, Norway, Finland, Ireland; Year: 2012; Director: Mikael Marcimain; Writer: Marietta von Hausswolff von Baumgarten; Stars: Sofia Karemyr, Simon J Berger, Josefin Asplund, Pernilla August, Anders Beckman, Sven Nordin, David Dencik, Hanna Ullerstam, Sverrir Gudnason)
Two young teenage girls are caught up in a sex scandal that goes to the heart of the Swedish government. Based on a true story.
Roland Hassel (Hassel - Privatspanarna)
(Country: Sweden; Year: 2012; Director: Måns Månsson; Writer: Måns Månsson, Olov Svedelid; Stars: Lars-Erik Berenett, Paul Fried, Sven Anér, Hans Johansson, Göran Lambertz, Torbjörn Klartell, Roland Eriksson, Täppas Fogelberg)
The iconic retired detective sets out to solve the mystery behind the assassination of Olof Palme.
Sanctuary (Faro)
(Country: Sweden; Year: 2013; Director: Fredrik Edfeldt; Writer: Karin Arrhenius; Stars: Jakob Cedergren, Clara Christiansson, Maria Heiskanen, Göran Stangertz, Gunnel Fred, Per Burell, Lena Carlsson)
A man on the run escapes, along with his daughter, into a dream.
Sir Arne's Treasure (Herr Arnes Pengar)
(Country: Sweden; Year: 1919; Director: Mauritz Stiller; Stars: Richard Lund, Hjalmar Selander, Concordia Selander, Mary Johnson)
Three Scottish mercenaries murder a family and steal their treasure, but as they wait to return home one of them falls in love with the only survivor of the massacre.
Up & Away (Up And Away, Bekas)
(Country: Sweden, Finland, Iraq; Year: 2012; Director: Karzan Kader; Writer: Karzan Kader; Stars: Zamand Taha, Sarwal Fazil, Diya Mariwan, Suliman Karim Mohamad, Rahim Hussen, Abdulrahman Mohamad, Shirwan Muhamad, Bahadin Halabjai, Nawzad Majid, Bakir Mustafa, Baxan Mohamad)
Two brothers and their donkey set off on a quest to travel from Kurdistan to America and meet their hero - Superman.