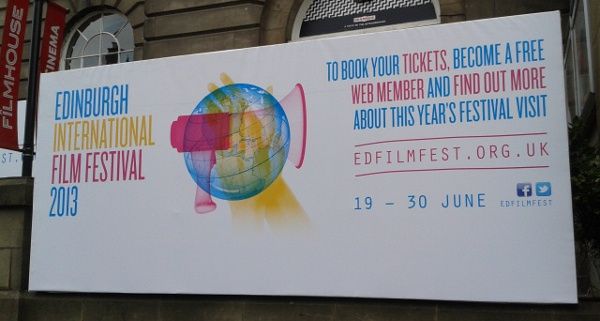 The programme for the 67th edition of Edinburgh International Film Festival was announced at Edinburgh Filmhouse this morning by artistic director Chris Fujiwara. This year the Festival, which runs from 19-30 June, will showcase 146 features from 53 countries, including 14 World premieres, six international premieres and 10 European premieres.
New strand additions to the programme this year include a section dedicated to US cinema - American Dreams - the highlights of which include Chad Hartigan's finely pitched drama This Is Martin Bonner, Noah Baumbach's collaboration with off-screen partner Greta Gerwig, Frances Ha, and Julianne Moore starrer What Maisie Knew.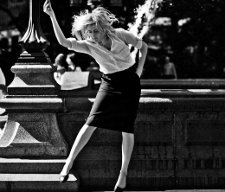 Speaking to me after the programme announcement, Fujiwara said: "We thought it made sense just because it seemed like an unusually strong year for American independent films. So we thought, why not give them a separate space and let them speak for themselves and maybe they can say something if you look at them together about the current state of American cinema.
"I'm very flexible about these strands. I don't see that it's necessary to keep it but if it works well with audiences this year and next year we're again seeing a comparable range of quality American films, it may make sense to keep it."
Another addition to this year's programme is the Not Another Teen Movie segment, which has been programmed by 15-19-year-olds for their peers. The varied line-up includes Paraguayan thriller 7 Boxes, American indie Struck By Lightning and British rap doc The Great Hip Hop Hoax.
Fujiwara told me that having a section aimed at teenagers is extremely important for the festival.
He added: "I see the core mission of our festival as basically one of education - that's not the word I prefer to use because it sounds a bit dry - but when we talk about building a programme that inspire audiences and create opportunities for the audience to have a dialogue about the cinema, through the audience award, the student critics jury or other events, all of these do come down to education or to cultivating a passion for cinema. So, I think, by having this Not Another Teen Movie programme for the first time, we're taking that effort to a younger audience.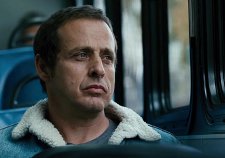 "It's crucial [to have young people programming it] because I don't want my taste or what my definition of what cinema is to dominate everything that's in the programme. I know it to be true that young people of that age see films in an entirely different way from the way I see it and I want them to programme for us."
Elsewhere, the programming looks to be picking up where last year's impressive selection left off, with strands dedicated to Korea and Sweden featuring films such as Sundance World Narrative Competition winner Jiseul and Scandinavian crime drama Roland Hassal.
Speaking about the Korean strand, Fujiwara said it stems partially from a long-held interest in films from the country. He added: "South Korean cinema transformed itself with the political change. I think there's a lot that audiences around the world can learn from Korean cinema."
The Michael Powell Award will again be given to the best new British film, with contenders including seven world premieres and six feature debuts. In the line-up are are the Scottish tale of belonging and loss Blackbird by Jamie Chambers; the black comedy Everyone's Going to Die by the two-person collective 'Jones'; Paul Wright's For Those In Peril; Dummy Jim by Matt Hulse; Mister John by Joe Lawlor and Christine Molloy; and John Hardwick's Svengali, expanded from a YouTube series. A Long Way From Home by Virginia Gilbert stars Natalie Dormer, who serves on the International Feature Film Competition jury; while The Sea by Stephen Brown stars Ciarán Hinds and Charlotte Rampling, Documentary Leviathan by Lucien Castaing-Taylor and Verena Paravel, Uwantme2killhim by Andrew Douglas and We Are The Freaks by Justin Edgar, in which misfit teens go on an all-nighter, plus closing film Not Another Happy Ending, directed by John McKay, will also compete. The award for Best Performance in a British Feature Film will be awarded from films within the Michael Powell selection.
The documentary section has been rebranded as New Realities and includes work from near - fly fishing documentary Kiss The Water - and far - Palestinian film Infiltrators.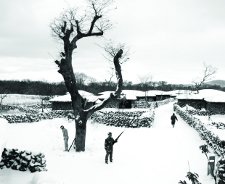 Established directors such as Zhang Yuan (Beijing Flickers), Sarah Polley (Stories We Tell) and Matías Piñeiro (Viola) find a home in the Directors' Showcase, while a selection of new films from across the world, including Hisham Zanam's revenge drama Before Snowfall and Mohammad Shirvani's con drama Fat Shaker will compete in the International Competition. There s also an additional strand of World Perspectives films, celebrating new voices from across the globe.
Other festival strands include the late-night, Night Moves and the already announced Jean Grémillon retrospective, plus Fantastic Voyages: The Films of Richard Fleischer, which will include screenings of 10 Rillington Place and Soylent Green. The section Films On Film, inaugurated last year, continues for a second time, and features documentaries including Natan, by David Cairns and Mark Cousins' A Story Of Children And Film.
Continuing the festival's commitment to short form filmmaking, it will screen 172 shorts from 38 countries across 22 programmes.
When asked what the one thing he hopes audiences will take away from the programme this year, Fujiwara said: "The one thing I would wish is that they take away the desire to make films on their own, to write about films and to talk about films with their friends for hours."
We'll be bringing you full coverage during the festival and you can read the reviews so far, here.
View the preview reel below:
Share this with others on...