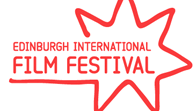 The shorts are split into the programmes are listed below. Those that are in competition for the inaugural shorts award are marked accordingly. Which programme a short falls into is listed in itallics.
Bridging The Gap - Four new short documentaries from the four corners of Scotland.
Coming Up - Short films from new talent selected by Film4
Creative Skillset Film Academies - Discover the British directors of tomorrow.
Exquisite Corpse - A film-collage following the structuring principles of the Surrealist parlour game of the same name.
For the Family - Films suitable for children aged 8 and upwards.
Interrogation, Rebellion, Subversion - A teeming mass of images that explode and expose global systems and structures of power.
Rapture and Revelation - Showcase exploring shamanic activity, transcendental forces and spirit-healing.
Sacred Objects - An excursion into personal landscapes — cerebral and vibrant by turns.
Strange Latitudes - A cinematic pilgrimage meandering through landscape and folkloric themes.
Suburban Light - How do physical space and the individual amalgamate and influence one another?
Surreal Selves - Four shorts that forensically scrutinise the overlapping inner and outer lives and experiences of their young protagonists.
View other Edinburgh International Film Festival Films by strand: American Dreams, Animation, Black Box, Directors' Showcase, Fantastic Voyages: The Films of Richard Fleischer, Films on Film, Focus on Korea, Focus on Sweden, Galas, International Feature Film Competition, Michael Powell Award Competition, New Realities, Night Moves, Not Another Teen Movie, Special Screenings, Symphonies Of Life: The Films Of Jean Grémillon, World Perspectives