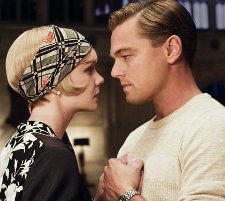 Carey Mulligan and Leonardo DiCaprio in The Great Gatsby, which will open Cannes
Celebrating its 66th edition in 2013, Cannes Film Festival will run from May 15 to 26. The festival opened with Baz Luhrman's The Great Gatsby, starring Leonardo DiCaprio and Carey Mulligan, and close with Jérôme Salle's thriller Zulu, which stars Orlando Bloom and Forest Whitaker.
Director Steven Spielberg will preside over the jury.
View Films by Strand:
View previous years coverage of the Cannes Film Festival festival:
Cannes Latest Reviews
Cannes Film Festival Features
Cannes Film Festival News