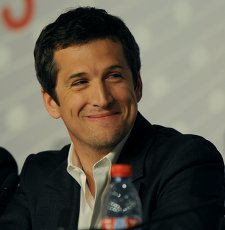 There was a bit of rude awakening for French director Guillaume Canet when he went to the States to make Blood Ties (an adaptation of a Gallic gangster film by Jacques Maillot in which he had taken one of the main roles).
The liberty he experienced in making films on his home ground was not forthcoming in the collaboration with an American crew who had adhere to strict union guidelines. "I am used to working with same technicians in France and we have a complicity between us," he told a media gathering at the Cannes Film Festival. "In the States many of the crew were working on other projects besides my film – and at the same time. They did not know me and I had to gain their confidence.
"There were other quirks such as the fact that as a director I was not allowed to talk directly to the extras. It had to be done by the assistant director. And the permissions for shooting in New York were much stricter than in Paris. The city, though, has this amazing energy and I hoped I plugged into that."
On the domestic front there were no pangs of separation from his wife Marion Cotillard because she was given a role as a hooker.
This was the first time that Canet had shot a period film (it's set in the Seventies}. Although he admits it was challenging and complicated it has given him a taste for turning the clock back. He would like to look for a subject that would allow him to film Paris in a different era.
After Tell No One, which was a success in the States, Canet received many offers from the studios to direct there. "They proposed mainly money-making machines and I didn't really feel ready to take that path even though the prospect of working in the States was exciting."
Canet admits to being a bit of a control freak, and thought of an American producer breathing down his neck was a total turn-off. "That's why in the end the only way I could work there was to do a personal project like Blood Ties – and we moved fast because Ridley Scott also was thinking of doing a remake."
Share this with others on...