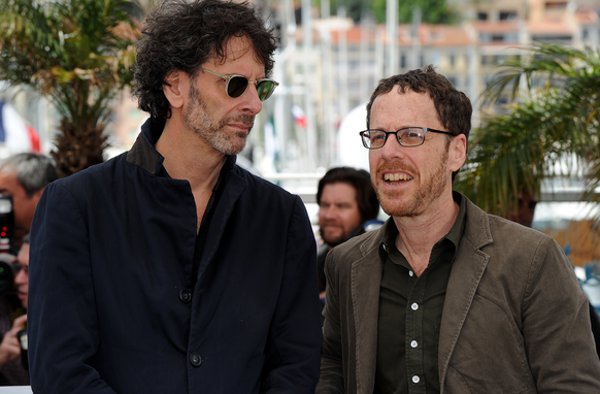 The Coen Brothers let the cat out of the bag at the Cannes Film Festival media gathering for their latest film Inside Llewyn Davis, which is anchored in the folk music scene in New York in the late Fifties and early Sixties.
"As a character driven piece, it doesn't really have a plot," said Joel, "which is why we threw in the cat." The hapless feline (apparently six or seven animals were used) provides a running gag as Davis tries to get his act together. "A dog would have been more convenient because cats just want to please themselves and are difficult to train," added Joel.
Oscar Issacs, who plays Davis, received a nasty scratch on the face from one of the reluctant furry co-stars.
In the usual and apparently haphazard way the Coens work, they dug into a book written by folk musician Dave Van Ronk and came up with a premise.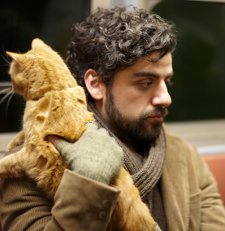 Ethan recalled: "One day Joel Just said, 'What about this - here's the beginning of a movie ... a folk singer gets beat up in the alley behind Gerde's Folk City.' We thought about the scene and then we asked ourselves: 'Why would anyone beat up a folk singer?' So it became a matter of trying to come up with a screenplay, a movie that could fit around that and explain the incident."
Joel added: "We already knew a lot about this music because Bob Dylan, whom both of us are into in a big way, drew on it so heavily and in such an interesting manner."
When they write any script they often create characters with particular actors in mind but for the elusive Llewyn Davis, Ethan admitted "we were screwed until Oscar came along".
His performance received a rapturous reception from the Daily Mail's critic Baz Bamigboye, who stood up to offer his unbridled congratulations at the press conference to such a fulsome extent that Isaacs almost looked coy.
Justin Timberlake and Carey Mulligan also star as folk singers in the film.
Timberlake said: "It is very different from the music I make it real life but I'm from Tennessee and my first lessons were from my grandfather on a Gibson guitar. It felt warm and fuzzy for me to be in this first film and to be singing a very specific style."
As for his bearded appearance the film, the normally immaculately groomed star added: "We found a photograph of an Irish folk singer and we thought he would be just right for the look of my character Jim. I enjoy looking ridiculous on occasions so it was no hardship for me and I really grew to like that beard."
Share this with others on...