A tale of "action, gore and laughs" whose budget was raised from donations, figures among the more unusual offerings in the Cannes Director's Fortnight whose full programme was launched today (23 April).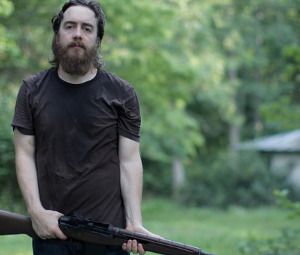 Jeremy Saulnier's Blue Ruin will give the Brooklyn-based director his first taste of the madness of Cannes. Saulnier raised $37,828 last August with a short video pitch through Kickstarter, the world's largest funding platform for creative projects.
The other features competing for the Camera d'Or prize include Raphaël Nadjari's Above The Hill a return to Cannes for the Israeli-French filmmaker after a 14-year gap.
After The Night by Basil Da Cunha is the first feature from the Swiss director who of whose previous short films were featured in the Director's Fortnight.
A Voyager, the first film in 18 years from Oscar-winning documentarian Marcel Ophuls, 85, who turns the focus on himself and his personal history, promises to be one of the talking points.
From Chile comes The Dance Of Reality, by prolific writer-director-actor Alejandro Jodorowsky, which tells the story of his childhood in Chile. A second film about the director's unsuccessful attempt to adapt Frank Herbert's novel Dune is chronicled in Frank Pavich's documentary Jodorowsky's Dune. David Lynch, of course, eventually made Dune a decade later.
Another Chilean-set entry is The Summer Of The Flying Fish by first-time fiction director Marcela Said. Making its European debut after a Sundance premiere is Jim Mickle's We Are What We Are, a cannibal drama.
Oscar-nominated director Ruairi Robinson will premiere his thriller Last Days On Mars with an impressive cast of Liev Schreiber, Romola Garai, Olivia Williams and Tom Cullen.
UK director Clio Barnard will debut with her first fiction film after an award-winning documentary career with The Selfish Giant, providing a grown-up and contemporary slant on the Oscar Wilde children's tale. The cast includes newcomers Conner Chapman and Shaun Thomas alongside Sean Gilder, Rebecca Manley, Siobhan Finneran, Lorraine Ashbourne and Steve Evets.
Ilo Ilo by Singaporean director Anthony Chen, follows a family coping with the fallout of financial crisis, while the hit-man thriller On The Job by Filipino director Erik Matti mark the sections two Asian entries. The Hindi-language drama Ugly, from veteran director Anurag Kashyap, is India's only entry.
France has a strong presence with no fewer than ten Gallic productions or co-productions in the array, including actor-director Guillaume Gallienne's comedy Me, Myself And Mum which stars Diane Kruger, and Serge Bozon's Tip Top, with Isabelle Huppert. The film had been mooted to be part of the Official Selection.
Others are Theirry De Peretti's Les Apaches, Antonin Peretjako's La Fille Du 14 Juillet, Kaveh Bakhtiari's L'Escale, a co-production between Switzerland and France, and Yolande Moreau's Henri. Cesar-winner Moreau won both Best Actress and Best First Film in 2005 for When the Sea Rises, in which she starred in and co-directed with Gilles Porte. This marks her first solo film as a director.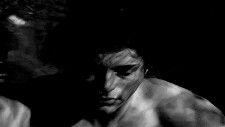 The short film line-up will include: Lynne Ramsay's Swimmer (UK), a poetic journey through the waterways and coastline of the British Isles Ramsay who has had a successful Cannes trajectory from her first two short films Small Deaths and Gasman to Ratcatcher, Morvern Callar and We Need To Talk About Kevin, follows a lone swimmer through lakes, rivers and coves.
Others in the frame are: Joao Nicolau's Gambozinos (France, Portugal), Denes Nagy's Lagy Eso (Belgium, Hungary), Yann Le Quellec's Le Quepa Sur La Vilni (France), Marie-Elsa Sgualdo's Man Kann Nicht Auf Einmal Alles Tun, Aber Man Kann Auf Einmal Alles Lassen (Switzerland), Radu Jude's O Umbra De Nor (Romania), Andre Novais Oliveira's Poucou Mais De Um Mes (Brazil), Eduardo Williams' Que Je Tombe Le Temps (France), and Oscar Ruiz Navia's Solecito (Columbia, Denmark and France).
As previously announced, director Jane Campion will be honoured with the Carrosse d'Or. Campion, who will serve as president of the Short Films and Cinefondation Jury, will receive the award on the opening evening of the Director's Fortnight May 16.
Ari Folman's The Congress already has been slated to open the Quinzaine, which fields 21 features, among them 16 world premieres and nine short films.
The complete line-up:
Above The Hill de / by Raphaël Nadjari (Israël, France) International premiere
Les Apaches* de / by Thierry De Peretti (France) World premiere
Ate Ver A Luz / Après La Nuit* de / by Basil Da Cunha (witzerland) World premiere
Blue Ruin de / by Jeremy Saulnier (USA) World premiere
Le Congrès de / by Ari Folman (Israël, Germany, Poland)
La Danza De La Realidad de / by Alejandro Jodorowsky (France) World premiere
L'Escale by Kaveh Bakhtiari (Switzerland, France) World premiere
La Fille Du 14 Juillet* by Antonin Peretjako (France) World premiere
Henri by Yolande Moreau (France) World premiere
Ilo Ilo by Anthony Chen (Singapour / Singapore) World premiere
Jodorowsky's Dune by Franck Pavich (France) World premiere
Last Days On Mars* by Ruairi Robinson (United Kingdom) World premiere
Les Garçons Et Guillaume, À Table! by Guillaume Gallienne (France) International premiere
Magic Magic de / by Sebastian Silva (Etas-Unis / USA)
On The Job de / by Erik Matti (Philippines) World premiere
The Selfish Giant de / by Clio Barnard (United Kingdom) World premiere
Tip Top de / by Serge Bozon (France) World premiere
Ugly de / by Anurag Kashyap (India) World premiere
Un Voyageur de / by Marcel Ophuls (France) World premiere
El Verano De Los Peces Voladores by Marcela Said (France, Chile) World premiere
We Are What We Are de / by Jim Mickle (Etats-Unis / USA)
SHORT FILMS
Gambozinos by João Nicolau (France, Portugal) World premiere
Lágy Eső by Dénes Nagy (Belgium, Hungary) World premiere
Le Quepa Sur La Vilni! by Yann Le Quellec (France) World premiere
Man Kann Nicht Auf Einmal Alles Tun, Aber Man Kann Auf Einmal Alles Lassen by Marie-Elsa Sgualdo (Switzerland)
O Umbra De Nor by Radu Jude (Romania) World premiere
Pouco Mais De Um Mês by André Novais Oliveira (Brazil) International premiere
Que Je Tombe Tout Le Temps by Eduardo Williams (France) World premiere
Solecito by Oscar Ruiz Navia (Colombia, Denmark, France) World premiere
Swimmer by Lynne Ramsay (United Kingdom) International premiere
Share this with others on...