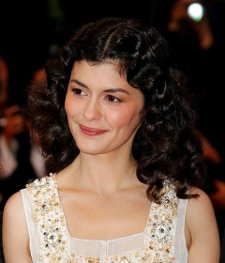 The French actress who is forever Amélie, Audrey Tautou will preside over the opening and closing ceremonies of this year's 66th edition of the Cannes Film Festival next month (May 15 to 24).
Tautou, who was present on screen and in person at last year's closing screening of the late Claude Miller's final film Thérèse Desqueyroux, currently appears in Michel Gondry's Boris Vian adaptation Mood Indigo (L'écume Des Jours) alongside Romain Duris and due for a French release this month.
Tautou and Duris also have hooked up again for Chinese Puzzle (Casse-tête Chinois) which is Cédric Klapisch's follow up to Pot Luck (L'auberge Espanol) and Russian Dolls with the same characters another 10 years on. It is due for French release in December.
Thierry Frémaux, Cannes artistic director, is set to reveal this year's official selection at a press conference in Paris on Thursday April 18 with full details here shortly after.
Share this with others on...