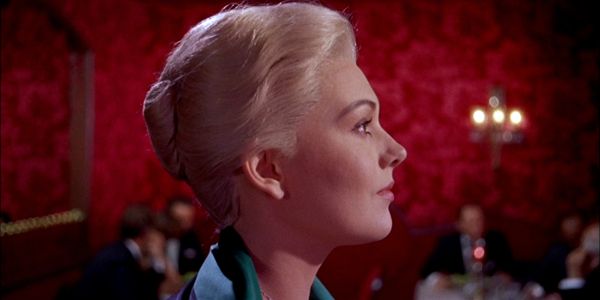 One of Hollywood most iconic grande dames Kim Novak will attend this year's Cannes Film Festival to accompany the restoration of Alfred Hitchcock's Vertigo, with James Stewart.
It has been confirmed that Novak will attend the screening of Vertigo, filmed in 1958, showing as part of Cannes Classics.
She will also take part in the closing ceremony for the 66th edition when she will award one of the main prizes on Sunday 26 May.
Novak first attended the Festival in 1959 for the presentation of Middle Of The Night by Delbert Mann who won the top accolade the Palme d'Or or Golden Palme in 1955 for Marty.
Hitchcock described Vertigo as "a love story with a strange atmosphere." Novak found some personal echoes in the film. "What was interesting was that some of it reflected what I was going through at the time: it was the story of a woman who was forced to be someone she wasn't." Novak left Hollywood prematurely in order to devote herself to painting mainly because she could not stand the all-controlling influence of the studios.
Share this with others on...