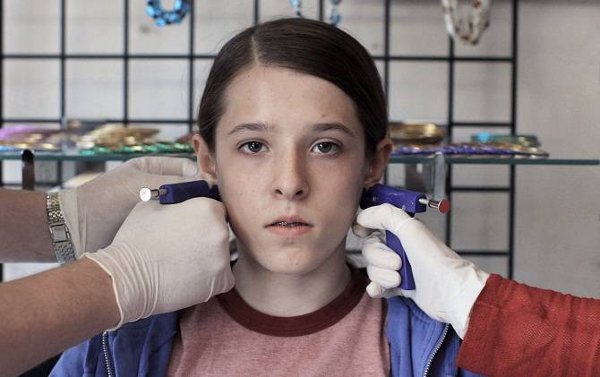 The jury presided over by film-maker Jane Campion on behalf of the Cinéfondation has revealed its prizewinners for Cannes 2013. The first prize has been awarded to Needle, a short by the US director Anahita Ghazvinizadeh from the School of Art Institute in Chicago.
The director of the film - about a young girl (Florence Winners) getting her ears pierced - will receive 15,000 euros plus a guarantee that her first feature will be screened at Cannes.
The second prize, with a cash sum of 11,250 attached, has been won by Belgium's Sarah Hirtt for en attendant le dégel while the third prize of 7,500 euros will be shared by In The Fishtank (In acvariu) directed by Tudor Cristian from Romania and Pandy directed by Matius Vizar from the Czech Republic.
The 18 films in contention were selected from a total of 1,550 submissions from 277 films schools from around the world.
Watch the trailer for Needle below:
Needle - Trailer from Anahita Ghazvinizadeh on Vimeo.
Share this with others on...