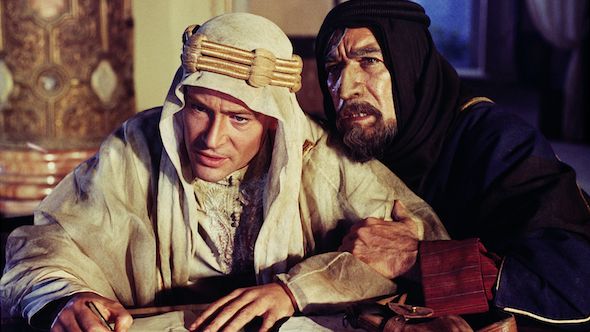 Lawrence Of Arabia is one of the festival's classic highlights
The London Film Festival returns for its 56th edition from October 10 to 21 with an exciting line-up of films and events. It includes some of the most highly anticipated movies of the year, from the stunning fantasy of Beasts Of The Southern Wild to the challenging social commentary of The Reluctant Fundamentalist and the sinister, controversial true story Compliance. The festival will open with the European premiere of Frankenweenie and close with Mike Newell's spectacular new version of Great Expectations, starring Helena Bonham Carter and Ralph Fiennes.
Alongside the new films, there's a chance to see classics brought back to the big screen, with legendary rivals Bette Davis and Joan Crawford facing off in Whatever Happened To Baby Jane? and little-seen early Hitchcock gem The Manxman getting its moment in the limelight. Festival guests will include Salman Rushdie, there to talk about the adaptation of his celebrated novel Midnight's Children, and Alex Gibney, introducing his latest work Mea Maxima Culpa: Silence In The House Of God. As always, we'll be bringing you all the latest news, reviews and exclusive features here at Eye For Film.
View Films by Strand:
View previous years coverage of the London Film Festival festival:
London Latest Reviews
London Film Festival Features
London Film Festival News