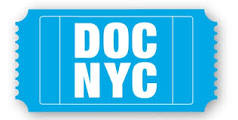 View other DOC NYC Films by strand: Arts & Design, Coming Of Age, Fight The Power, Focus: Journalists, International Competition, Kaleidoscope Competition, Luminaries, Metropolis Competition, Personal Journies, Photography & Film, Portraits, Short List: Features, Sonic Cinema, Special Events, Sports, US Competition, Voices Of Canada
All Light, Everywhere
(Country: US; Year: 2021; Director: Theo Anthony; Stars: Keaver Brenai, Keaver Brenai)
An exploration of the shared histories of cameras, weapons, policing and justice. As surveillance technologies become a fixture in everyday life, the film interrogates the complexity of an objective point of view, probing the biases inherent in both human perception and the lens.
Children Of The Enemy
(Country: Sweden, Denmark, Qatar; Year: 2021; Director: Gorki Glaser-Müller; Writer: Gorki Glaser-Müller; Stars: Patricio Galvez, Clive Stafford Smith, Isabel Coles, Rena Effendi, Cecilia Uddén, Terese Cristiansson, Gorki Glaser-Müller, Simon Sewell, Beatrice Eriksson)
Patricio Galvez' daughter married one of Sweden's most notorious ISIS terrorists. When both were killed, their seven young children survive and are interned in the infamous al-Hol prison camp as "Children of the Enemy". When the Swedish authorities show little interest in freeing them, Patricio starts a one man campaign to save their lives and bring them home.
A Cop Movie (Una Película de Policías)
(Country: Mexico; Year: 2021; Director: Alonso Ruizpalacios; Writer: Alonso Ruizpalacios; Stars: Mónica Del Carmen, Raúl Briones)
Docufiction about two people who sign up for the police force only to find their expectations differ from reality.
Mr Bachmann and His Class (Herr Bachmann und seine Klasse)
(Country: Germany; Year: 2021; Director: Maria Speth)
Documentary about a teacher and his pupils.
A Night Of Knowing Nothing
(Country: India, France; Year: 2021; Director: Payal Kapadia)
A poetic record of the experience of being a young Indian in a land of violence.
Option Zero (La Opción Cero)
(Country: Cuba, Brazil, Colombia; Year: 2020; Director: Marcel Beltrán)
In the hopes of making it to the US, a group of Cuban migrants enters Colombia by way of the treacherous Darién Gap jungle to reach Panama, where they wait in the limbo of a makeshift camp, uncertain of deportation.
Writing With Fire
(Country: India; Year: 2021; Director: Sushmit Ghosh, Rintu Thomas)
In a cluttered news landscape dominated by men, emerges India's only newspaper run by Dalit women. Armed with smartphones, Chief Reporter Meera and her journalists break traditions on the frontlines of India's biggest issues and within the confines of their own homes, redefining what it means to be powerful.