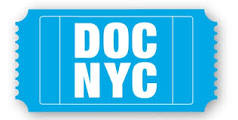 View other DOC NYC Films by strand: Arts & Design, Coming Of Age, Fight The Power, Focus: Journalists, International Competition, Kaleidoscope Competition, Luminaries, Metropolis Competition, Personal Journies, Photography & Film, Portraits, Sonic Cinema, Special Events, Sports, US Competition, Voices Of Canada, Winners' Circle
Ascension
(Country: US; Year: 2021; Director: Jessica Kingdon)
Documentary portrait of the "Chinese Dream" - a contemporary vision of a China that prioritizes productivity and innovation above all
Attica
(Country: US; Year: 2021; Director: Traci Curry, Stanley Nelson; Writer: Stanley Nelson)
Consideration of the largest prison uprising in US history, at the Attica Correctional Facility in upstate New York in 1971.
Becoming Cousteau
(Country: US; Year: 2021; Director: Liz Garbus; Writer: Mark Monroe, Pax Wassermann; Stars: Jacques-Yves Cousteau)
Profile of the undersea explorer.
Bring Your Own Brigade
(Country: US; Year: 2021; Director: Lucy Walker; Writer: Lucy Walker)
A character-driven verité and revelatory investigation takes us on a journey embedded with firefighters and residents on a mission to understand the causes of historically large wildfires and how to survive them, discovering that the solution has been here all along.
Faya Dayi
(Country: Ethiopia, US; Year: 2021; Director: Jessica Beshir; Writer: Jessica Beshir)
A spiritual journey into the highlands of Harar, immersed in the rituals of khat, a leaf Sufi Muslims chewed for centuries for religious meditations – and Ethiopia's most lucrative cash crop today. A tapestry of intimate stories offers a window into the dreams of youth under a repressive regime.
Flee
(Country: Denmark, France, Sweden, Norway; Year: 2021; Director: Jonas Poher Rasmussen; Writer: Jonas Poher Rasmussen)
Amin arrived as an unaccompanied minor in Denmark from Afghanistan. Today, he is a successful academic and is getting married to his long-time boyfriend. A secret he has been hiding for 20 years threatens to ruin the life he has built.
Homeroom
(Country: US; Year: 2021; Director: Peter Nicks)
Following the class of 2020 at Oakland High School in a year marked by seismic change, exploring the emotional world of teenagers coming of age against the backdrop of a rapidly changing world.
Introducing, Selma Blair
(Year: 2021; Director: Rachel Fleit)
A portrait of the actress after she is diagnosed with multiple sclerosis and tries to try to slow the progression of her disease.
In The Same Breath
(Country: US; Year: 2021; Director: Nanfu Wang)
How did the Chinese government turn pandemic cover-ups in Wuhan into a triumph for the Communist party? An essential narrative of first-hand accounts of the coronavirus, and a revelatory examination of how propaganda and patriotism shaped the outbreak's course – both in China and in the US.
Julia
(Country: US; Year: 2021; Director: Julie Cohen, Betsy West; Stars: José Andrés, Julia Child, André Cointreau, Susy Davidson, Barbara Fairchild, Jane Friedman, Ina Garten, Charles Gibson, Danièle Mazet-Delpeuch, Russell Morash, Sara Moulton, Jacques Pepin, Alex Pirie, Alex Prud'homme, Ruth Reichl)
Documentary portrait of the influential TV chef.
Procession
(Country: US; Year: 2021; Director: Robert Greene; Stars: Joe Eldred, Mike Foreman, Ed Gavagan, Dan Laurine, Michael Sandridge, Tom Viviano)
A drama-therapy project working with six men in Kansas City, Missouri, who were abused by Catholic priests as children.
The Rescue
(Country: UK, US; Year: 2021; Director: Jimmy Chin, Elizabeth Chai Vasarhelyi; Stars: Thanet Natisri, Jim Warny, John Volanthen, Derek Anderson, Rick Stanton, Mikko Paasi, Mitch Torrel, Richard Harris, Vern Unsworth, Ruengrit Changkwanyuen, Anan Surawan, Tiger Hirankrit, Fiona Harris, Connor Roe, Jason Mallinson)
Documentary about the rescue of 12 young football players and their coach from a flooded cave in Thailand.
Roadrunner: A Film About Anthony Bourdain
(Country: US; Year: 2021; Director: Morgan Neville)
Documentary about the chef and travel documentarian.
Summer Of Soul (...Or, When The Revolution Could Not Be Televised)
(Country: US; Year: 2021; Director: Questlove; Stars: Stevie Wonder, B.B. King, Nina Simone, Moms Mabley, Mavis Staples, Abbey Lincoln, Mahalia Jackson, Jesse Jackson, David Ruffin, Sly and Stone the Family, Cal Tjader, Max Roach, Brothers The Chambers, Gladys Knight & The Pips, Hugh Masekela)
During the same summer as Woodstock, over 300,000 people attended the Harlem Cultural Festival, celebrating African American music and culture, and promoting Black pride and unity. The footage from the festival sat in a basement, unseen for over 50 years, keeping this incredible event in America's history lost – until now.
The Velvet Underground
(Country: US; Year: 2021; Director: Todd Haynes; Writer: Todd Haynes; Stars: Lou Reed, John Cale, Maureen Tucker, Sterling Morrison)
Cinematic collage that is as much about New York of the period as it is about the rise and fall of the seminal band.