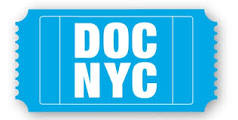 View other DOC NYC Films by strand: Arts & Design, Coming Of Age, Fight The Power, Focus: Journalists, International Competition, Kaleidoscope Competition, Luminaries, Metropolis Competition, Personal Journies, Photography & Film, Portraits, Short List: Features, Sonic Cinema, Sports, US Competition, Voices Of Canada, Winners' Circle
14 Peaks: Nothing Is Impossible
(Year: 2021; Director: Torquil Jones; Writer: Gabriel Clarke, Torquil Jones)
Nirmal "Nims" Purja's attempt to climb the world's highest 14 peaks in less than seven months.
The Automat
(Country: US; Year: 2021; Director: Lisa Hurwitz; Writer: Michael Levine; Stars: Ron Barrett, Mel Brooks, Lorraine Diehl, Ruth Bader Ginsburg, Wilson Goode, Elliott Gould, Marianne Hardart, Paul Hardart, Norris Horn, Lisa Keller, Colin Powell, Carl Reiner, John W. Romas, Howard Schultz, Alec Shuldiner)
A lighthearted trip through the history of Horn & Hardart's iconic and innovative eateries.
Citizen Ashe
(Year: 2021; Director: Rex Miller, Sam Pollard; Writer: TJ Volgare; Stars: Johnnie Ashe, Stephanie Cookie Carson, Donald Dell, Harry Edwards, Victor Ellis, Billie Jean King, John McEnroe, Ej McGorda, Tiana Melvina, Jeanne Moutoussamy-Ashe, Lenny Simpson)
Documentary about tennis ace Arthur Ashe's life and career.
Centrepiece screening
Dionne Warwick: Don't Make Me Over
(Country: US; Year: 2021; Director: David Heilbroner, Dave Wooley; Writer: Dave Wooley; Stars: Dionne Warwick, Burt Bacharach, Jerry Blavat, Lonnie Bunch, Bill Clinton, Kenneth Cole, Clive Davis, Damon Elliott, David Elliott, Gloria Estefan, Kevin Robert Frost, Berry Gordy, Cissy Houston, Whitney Houston, Chuck Jackson)
Biographical documentary of the singing superstar.
Centrepiece screening
The First Wave
(Country: US; Year: 2021; Director: Matthew Heineman)
Documentary consideration of how NYC's emergency workers dealt with the first wave of the pandemic.
Closing film
Kevin Garnett: Anything Is Possible
(Country: US; Year: 2021; Director: Daniel B Levin, Eric Newman; Stars: Snoop Dogg, Matt Barnes, Candace Parker, Allen Iverson, Isiah Thomas, Glenn 'Doc' Rivers, Rajon Rondo, Paul Pierce, Scoop Jackson, Sam Cassell)
Profile of Kevin Garnett, the first player drafted into the NBA straight from high school in more than 20 seasons.
Listening To Kenny G
(Country: US; Year: 2021; Director: Penny Lane; Stars: Kenny G, James Gardiner)
Provocative look at the musician's career.
Opening night film