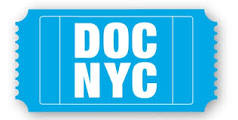 View other DOC NYC Films by strand: Arts & Design, Coming Of Age, Fight The Power, Focus: Journalists, International Competition, Kaleidoscope Competition, Luminaries, Metropolis Competition, Photography & Film, Portraits, Short List: Features, Sonic Cinema, Special Events, Sports, US Competition, Voices Of Canada, Winners' Circle
The Bengali
(Country: US; Year: 2021; Director: Kavery Kaul; Writer: Kavery Kaul; Stars: Nicole Hardin, Fatima Shaik, Mario Tio, Khori Villagers)
In the 1900s, Indian men immigrated to Louisiana, often intermarrying with African American women. Fatima, a descendant of this practice, journeys from her New Orleans home to Kolkata, seeking her long-lost forbears.
Black And Missing
(Country: US; Year: 2021; Director: Geeta Gandbhir, Nadia Hallgren, Samantha Knowles, Yoruba Richen)
Sisters-in-law Derrica and Natalie Wilson have dedicated their lives to locate Black people who are missing by bringing awareness to their cases, which have often been marginalize by law enforcement and traditional media. Part of a TV series.
Go Heal Yourself
(Country: Germany; Year: 2021; Director: Yasmin C Rams; Stars: Helmut Rams, Hillary Rubin, Fiona Burns, Miguel Cárdenas, Rick Newton, Howard Shifke, Junius Johnson)
The director's personal journey to try to heal herself from epilepsy through several forms of therapy that are frowned upon by her own family.
Subjects Of Desire
(Country: Canada; Year: 2020; Director: Jennifer Holness; Writer: Jennifer Holness; Stars: Jully Black, Alexandra Germain, Seraiah Nicole)
A documentary which ultimately deconstructs what we understand about race and the power behind beauty.