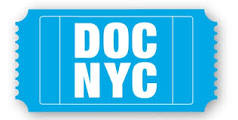 View other DOC NYC Films by strand: Arts & Design, Coming Of Age, Fight The Power, International Competition, Kaleidoscope Competition, Luminaries, Metropolis Competition, Personal Journies, Photography & Film, Portraits, Short List: Features, Sonic Cinema, Special Events, Sports, US Competition, Voices Of Canada, Winners' Circle
The Caviar Connection
(Country: France; Year: 2021; Director: Benoit Bringer; Writer: Benoit Bringer, Laurent Richard; Stars: Sunna Aevarsdóttir, Heydar Aliyev, Ilham Aliyev, Khadija Ismayilova)
How do dictatorships launder their reputations from despotic to democratic?
The Silence Of The Mole (El Silencio del Topo)
(Country: Mexico, Guatemala; Year: 2021; Director: Anaïs Taracena; Writer: Pedro G. García, Anaïs Taracena)
In the 1970s, a journalist who called himself 'The Mole' infiltrated the bowels of Guatemala's most repressive government in order to help the resistance, accessing information about political violence that the military government had been planning. Today, the search for this unusual character probes the cracks in the walls of silence that surround this country's hidden history.
Storm Lake
(Country: US; Year: 2021; Director: Beth Levison, Jerry Risius; Stars: Jill Biden, Pete Buttigieg, Julian Castro, Art Cullen, Dolores Cullen, John Cullen, Mary Cullen, Chuck Grassley, Amy Klobuchar, Alexandria Ocasio-Cortez, Bernie Sanders, Elizabeth Warren, Andrew Yang)
Documentary highlighting the importance of local journalism.