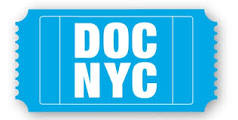 View other DOC NYC Films by strand: Arts & Design, Coming Of Age, Fight The Power, Focus: Journalists, International Competition, Kaleidoscope Competition, Luminaries, Metropolis Competition, Personal Journies, Photography & Film, Portraits, Short List: Features, Sonic Cinema, Special Events, Sports, US Competition, Winners' Circle
The Cannons
(Country: US; Year: 2021; Director: Steven Hoffner; Co-Director, AJ Messier)
Story of the longest running minority-led ice hockey programme in the US.
Fanny: The Right To Rock
(Country: Canada; Year: 2021; Director: Bobbi Jo Hart; Writer: Bobbi Jo Hart; Stars: Joe Elliott, Bonnie Raitt, Cherie Currie)
The untold story of a Filipina American garage band that morphed into the ferocious rock group Fanny, who almost became the female Beatles.
Film, The Living Record Of Our Memory
(Country: Canada, Spain; Year: 2021; Director: Inés Toharia; Writer: Inés Toharia; Stars: Ken Loach, Jonas Mekas, Kevin Brownlow, Fernando Trueba, Costa-Gavras, Martin Scorsese, Bill Morrison, Ridley Scott, Nicolas Rey, Wim Wenders, Patricio Guzmán, Ahmad Kiarostami, Idrissa Ouédraogo, Vittorio Storaro, Margaret Boode, Tina Anckarman, David Francis, Frédéric Bonnaud, Aboubakar Sanogo, Steve Bloom)
Documentary considering our audiovisual heritage and what is being done to preserve it.
Forest For The Trees
(Country: Canada; Year: 2021; Director: Rita Leistner)
War photographer Rita Leistner turns her expert lens onto a community of tree planters who overcome grueling conditions and emotional difficulties to bring back the forest one tree at a time.
The Gig Is Up
(Country: France, Canada; Year: 2021; Director: Shannon Walsh)
Documentary digs into the gig economy.
Subjects Of Desire
(Country: Canada; Year: 2020; Director: Jennifer Holness; Writer: Jennifer Holness; Stars: Jully Black, Alexandra Germain, Seraiah Nicole)
A documentary which ultimately deconstructs what we understand about race and the power behind beauty.