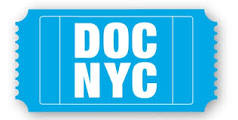 View other DOC NYC Films by strand: Arts & Design, Coming Of Age, Fight The Power, Focus: Journalists, Kaleidoscope Competition, Luminaries, Metropolis Competition, Personal Journies, Photography & Film, Portraits, Short List: Features, Sonic Cinema, Special Events, Sports, US Competition, Voices Of Canada, Winners' Circle
After The Rain
(Country: China; Year: 2021; Director: Jian Fan)
After losing their daughters (each named "Rain") in the 2008 Sichuan earthquake, two families set out to "replace" their children and rebuild their lives.
Be My Voice
(Country: Iran, USA, Sweden, Norway, UK; Year: 2021; Director: Nahid Persson)
Profile of journalist and activist Masih Alinejad is the voice of millions of Iranian women rebelling on social media against the forced use of the hijab.
The Bubble
(Country: Switzerland, Austria; Year: 2021; Director: Valerie Blankenbyl; Writer: Valerie Blankenbyl)
A look at a retirement community in Florida and its impact on the wider locale.
Comala
(Country: Mexico; Year: 2021; Director: Gian Cassini; Writer: Gian Cassini; Stars: James Oleg Cassini Monárrez, Assam Daker Cassini, Gian Cassini, James Anthony Cassini, Nenette Marjim Cassini, Mavis Celmira Monárrez, Eloísa Rodríguez, Gustavo A. Sague, Saira Álvarez)
The director investigates the legacy of his father, El Jimmy, who was a hitman in Tijuana.
Come Back Anytime
(Country: Japan; Year: 2021; Director: John Daschbach; Stars: Masamoto Ueda)
A year in the life of a tiny ramen noodle restaurant in a quiet corner of Tokyo.
The Devil's Drivers
(Country: France, Germany, Lebanon, Palestinian Territories, Qatar, Israel; Year: 2021; Director: Daniel Carsenty, Mohammed Abugeth; Writer: Mohammed Abugeth, Daniel Carsenty)
Filmed over eight years, this documentary follows drivers who smuggle Palestinian workers in and out of Israel risking jail in the process.
F@ck This Job
(Country: UK, Germany; Year: 2021; Director: Vera Krichevskaya; Writer: Vera Krichevskaya, Paulina Ukrainets)
The story of a couple who decided to start the Russian news channel Dozhd, only to find themselves a government target.
The Forgotten Ones
(Country: France, Israel; Year: 2021; Director: Michale Boganim; Writer: Michale Boganim; Stars: Reuven Abergel, Erez Biton, Maayane Elfassy Boganim)
Explores the dark history of discrimination against so-called "non-white" Jews in the Promised Land
Go Through The Dark
(Year: 2020; Director: Yunhong Pu)
Following a blind Go prodigy in China and his father as they try to make a better life for themselves.
The Mole
(Country: Lithuania, Latvia, Estonia; Year: 2021; Director: Mads Brügger; Writer: Erikas Kundreckas, Rolandas Skaisgirys; Stars: Maris Bezmers, Andrius Bialobzeskis, Jolanta Dapkunaite, Juris Kalnins, Vytautas Kaniusonis, Mariya Karpova, Emilis Pavilionis, Jekabs Reinis, Karina Stungyte, Jürjo Võsula)
Documentary exposes a multinational geopolitical plot dotted with greed, impostors, drugs, and weapons.
On The Other Side
(Country: Colombia; Year: 2021; Director: Iván Guarnizo; Writer: Iván Guarnizo, Núria Polo; Stars: Andrés Cana, Iván Guarnizo, Pepeto Guarnizo, Güérima)
In 2004, director Iván Guarnizo's mother was abducted by FARC (Revolutionary Armed Forces of Colombia) for 603 days. Before her death, she spoke fondly of one particular guerrilla, which leads the director and his brother to search for her former captor.
Young Plato
(Year: 2021; Director: Declan McGrath, Neasa Ní Chianáin; Writer: Etienne Essery, Declan McGrath, Neasa Ní Chianáin)
Observational documentary about a school in Belfast's Ardoyne and its inspirational headmaster.