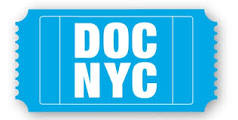 View other DOC NYC Films by strand: Arts & Design, Coming Of Age, Fight The Power, Focus: Journalists, International Competition, Kaleidoscope Competition, Luminaries, Metropolis Competition, Personal Journies, Photography & Film, Portraits, Short List: Features, Sonic Cinema, Special Events, US Competition, Voices Of Canada, Winners' Circle
The Cannons
(Country: US; Year: 2021; Director: Steven Hoffner; Co-Director, AJ Messier)
Story of the longest running minority-led ice hockey programme in the US.
Hockeyland
(Country: US; Year: 2021; Director: Tommy Haines; Writer: JT Haines, Tommy Haines, Andrew Sherburne; Stars: Blake Biondi, Elliot Van Orsdel, Indio Dowd, Will Troutwine, Pat Andrews, Jeff Torrel, Aydyn Dowd, Lori Dowd, Mark Dowd, Jessica Van Orsdel, Stuart Van Orsdel, Aaron Brown, Alex Haas, Zach Kilen, Drew Sams)
Consideration of rival ice hockey programmes in Minnesota.
The Invisible Shore
(Country: China; Year: 2021; Director: Qi Zhao)
Guo Chuan is the first Chinese man to embark on a solo, non-stop circumnavigation of the world. But instead of completing his quest, he went missing. This film tells the story.
Keep It A Secret
(Country: Ireland; Year: 2021; Director: Sean Duggan; Writer: Sean Duggan; Stars: Brian Britton, Willie Britton, Kevin Cavey, Alan Duke, Vivienne Evans, Davy Govan, Martin Lloyd, Eamon Mathews, Hugh O'Brien Moran, Damian Musgrave, Derek Musgrave, Kevin Naughton, Roger Steadman, Desmond Bo Vance)
Documentary recalls how, amid the Troubles, pioneers in both Dublin and Belfast transcended political hostilities to host the 1972 Eurosurf championship.
Messwood
(Country: US; Director: Emily Kuester, Brad Lichtenstein)
Declining participation leads two Milwaukee area high schools — one black and urban, the other white and suburban — to combine their American football programs. Tensions rise as the disparities between the two schools become increasingly apparent.
Torn
(Country: US; Year: 2021; Director: Max Lowe; Stars: Conrad Anker, Alex Lowe)
When renowned mountain climber Alex Lowe died in an avalanche, his son Max was just ten years old. Nearly 20 years later, Max explores his family's experience with loss
Warrior Spirit
(Country: US; Year: 2021; Director: Landon Dyksterhouse)
The challenges faced by rising UFC star Nicco Montaño.