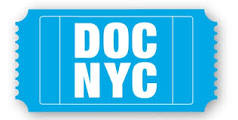 View other DOC NYC Films by strand: Arts & Design, Coming Of Age, Fight The Power, Focus: Journalists, International Competition, Kaleidoscope Competition, Luminaries, Personal Journies, Photography & Film, Portraits, Short List: Features, Sonic Cinema, Special Events, Sports, US Competition, Voices Of Canada, Winners' Circle
Charm Circle
(Year: 2021; Director: Nira Burstein)
After uncovering a treasure trove of home videos documenting the moments of love, laughter, and musical expression that punctuated an otherwise tumultuous upbringing, filmmaker Nira Burstein returns to her childhood home – now crumbling from the inside out – to explore whether she and her two sisters can reconnect with her parents.
End Of The Line
(Country: US; Year: 2021; Director: Emmett Adler)
The role of the subway in New York City and the impact that the Covid-19 pandemic had on it.
Hold Your Fire
(Country: US; Year: 2021; Director: Stefan Forbes; Writer: Stefan Forbes; Stars: Shuaib Raheem)
Reconstruction of a 1970s bungled robbery, told from different perspectives.
Mimaroglu: The Robinson of Manhattan Island
(Country: Turkey; Year: 2020; Director: Serdar Kokceoglu; Stars: Rüstem Batum, Gungor Mimaroglu, Ilhan Mimaroglu)
The story of electronic music composer Ilhan Mimaroglu and his vibrant wife Güngör who migrated to the USA from Turkey in early 1960s.
Mr Saturday Night
(Country: US; Year: 2021; Director: John Maggio)
Profile of Robert Stigwood, a producer impresario, best known for managing the Bee Gees, who brought the disco to the screen in Saturday Night Fever.
The Photograph
(Country: Netherlands; Year: 2021; Director: Sherman De Jesus; Stars: Michael Henry Adams, Muhammad Ali, Anthony Barboza, Jean Michel Basquiat, Emilie C. Boone, C. Daniel Dawson, Sherman De Jesus, Robert Eatman, Marcus Garvey, Richard E. Green, Coco Mitchell, Evetta Petty, Jamel Shabazz, Frank Sheppard, Lana Turner)
Exploring the legacy of prolific African-American photographer James Van Der Zee.
The Reverend
(Country: United States; Year: 2021; Director: Nick Canfield; Stars: Vince Anderson, Questlove)
Story of Reverend Vince Anderson, whose Love Choir has become a legend in New York.