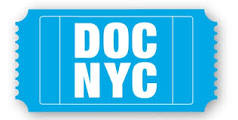 View other DOC NYC Films by strand: Arts & Design, Coming Of Age, Fight The Power, Focus: Journalists, International Competition, Kaleidoscope Competition, Luminaries, Metropolis Competition, Personal Journies, Photography & Film, Short List: Features, Sonic Cinema, Special Events, Sports, US Competition, Voices Of Canada, Winners' Circle
Adrienne
(Country: US; Year: 2021; Director: Andy Ostroy)
Profile of the murdered actress and director Adrienne Shelly, made by her husband, who tries to find out the truth behind her killing.
Dean Martin: King Of Cool
(Country: US; Year: 2021; Director: Tom Donahue)
Explores Martin's varied career, including his complicated relationships with Jerry Lewis, Frank Sinatra, Sammy Davis Jr, and others.
DMX: Don't Try To Understand (Don't Try to Understand: A Year in the Life of Earl 'DMX' Simmons)
(Country: US; Year: 2021; Director: Christopher Frierson; Stars: DMX)
Portrait of the charismatic but troubled rap star.
Kurt Vonnegut: Unstuck in Time
(Country: US; Year: 2021; Director: Robert B Weide, Don Argott; Writer: Robert B Weide; Stars: Jerome Klinkowitz, Sidney Offit, Morley Safer, Daniel Simon, David L. Ulin, Kurt Vonnegut Jr., Bernard Vonnegut, Edie Vonnegut, Mark Vonnegut, Nanny Vonnegut, Sam Waterston, Robert B. Weide)
An in-depth look at the life and work of the writer.
Let Me Be Me
(Country: US; Year: 2021; Director: Dan Crane, Katie Taber; Writer: Dan Crane)
Documentary about an autistic boy who emerged from an experimental autism treatment program to become a fashion designer.
Life Of Ivanna
(Country: Russia, Norway, Finland, Estonia; Year: 2021; Director: Renato Borrayo Serrano; Writer: Renato Borrayo Serrano, Darya Sidorova; Stars: Ivanna Yaptune, Yaroslav Yaptune, Yulianna Yaptune, Andrian Yaptune, Aleksandr Yaptune, Efim Lyrmin, Aleksandra Momde, Gennadi Yaptune)
Fly-on-the-wall portrait of Ivanna, a chain-smoking, no-nonsense indigenous Nenets woman, is raising her five children in a house on skis in the Russian arctic.
Punch 9 For Harold Washington
(Country: US; Year: 2021; Director: Joe Winston; Stars: David Axelrod, Richard M. Daley, Jesse Jackson, Valerie Jarrett, Harold Washington)
The story of Chicago's first African-American mayor.