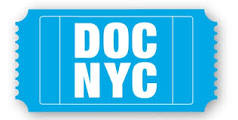 View other DOC NYC Films by strand: Coming Of Age, Fight The Power, Focus: Journalists, International Competition, Kaleidoscope Competition, Luminaries, Metropolis Competition, Personal Journies, Photography & Film, Portraits, Short List: Features, Sonic Cinema, Special Events, Sports, US Competition, Voices Of Canada, Winners' Circle
The Art Of Making It
(Country: US; Year: 2021; Director: Kelcey Edwards)
Considers young artists at defining moments of their early careers and considers whether the art world is failing them.
Bad Attitude: The Art Of Spain Rodriguez
(Country: US; Year: 2021; Director: Susan Stern; Writer: Susan Stern; Stars: Susie Bright, Robert Crumb, Kim Deitch, Aline Kominsky-Crumb, Yolanda López, Ed Piskor, Trina Robbins, Nora Rodriguez, Ken Weaver, Maxine Weaver, Robert Williams, Rene Yanez, Rio Yañez, Andi Zeisler, Susie Bright)
Legendary underground cartoonist Spain Rodriguez is profiled in this intimate portrait by his wife, Emmy-nominated filmmaker Susan Stern.
Krimes
(Country: US; Year: 2021; Director: Alysa Nahmias; Stars: Russell Craig, Jesse Krimes, Jared Owens, Gilberto Rivera)
While locked up for six years in federal prison, artist Jesse Krimes created - and smuggled out - an artwork piece by piece. This film documents what happens after his release.
Sing, Freetown
(Country: UK; Year: 2021; Director: Clive Patterson; Stars: Sorious Samura, Charlie Haffner)
Accomplished reporter Sorious Samura collaborates with an old friend on a play intended to celebrate Sierra Leone... and gets more than he bargained for along the way.
White Cube
(Country: Netherlands, Belgium; Year: 2020; Director: Renzo Martens; Writer: Renzo Martens; Stars: Brooke Davis Anderson, Sasha Dees)
A consideration of museums and the colonisation of art.