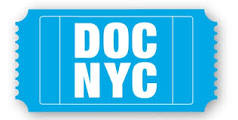 View other DOC NYC Films by strand: Arts & Design, Fight The Power, Focus: Journalists, International Competition, Kaleidoscope Competition, Luminaries, Metropolis Competition, Personal Journies, Photography & Film, Portraits, Short List: Features, Sonic Cinema, Special Events, Sports, US Competition, Voices Of Canada, Winners' Circle


Cusp and Try Harder!
Brotherhood
(Country: Italy, Czech Republic; Year: 2021; Director: Francesco Montagner; Writer: Francesco Montagner, Alessandro Padovani)
A strict and radical Islamist preacher tries to indoctrinate his sons — with mixed results — in this portrait of rural life in Bosnia.
Colors Of Tobi
(Country: Hungary; Year: 2021; Director: Alexa Bakony)
There is a tiny village in Hungary, where Éva and her family live. Her 16-year-old child recently came out as transgender and lives by his chosen name of Tobi. After the initial shock, the whole family comes together to support him, but Éva is mourning for the daughter she thought she had.
Cusp
(Country: US; Year: 2021; Director: Isabel Bethencourt, Parker Hill)
In a Texas military town, three teenage girls confront the dark corners of adolescence at the end of a fever dream summer.
Try Harder!
(Country: US; Year: 2021; Director: Debbie Lum; Writer: Spencer Nakasako)
In a universe where cool kids are nerds, the orchestra is world class and being Asian American is the norm, seniors at Lowell High School compete for the top prize: admission to the college of their dreams.
Zero Gravity
(Country: US; Year: 2021; Director: Thomas Verrette; Stars: Cady Coleman, Adrien Engelder, Jack Fischer, Advik Gonugunta, Carol Gonzalez, Katie Magrane, Tanner Marcoida, Alvar Saenz-Otero, Steve Smith)
A group of middle-school students go on the journey of a lifetime when they compete in a nationwide competition to code satellites aboard the International Space Station.