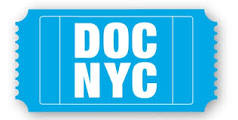 View other DOC NYC Films by strand: Arts & Design, Coming Of Age, Fight The Power, Focus: Journalists, International Competition, Kaleidoscope Competition, Metropolis Competition, Personal Journies, Photography & Film, Portraits, Short List: Features, Sonic Cinema, Special Events, Sports, US Competition, Voices Of Canada, Winners' Circle
100up
(Country: The Netherlands, Belgium, Norway; Year: 2021; Director: Heddy Honigmann)
A look at the lives of centenarians from across the globe.
The Energy War "Filibuster"
(Year: 1979; Director: Chris Hegedus, D. A. Pennebaker, Pat Powell)
Ground-breaking episodic look at a Washington DC legislative battle in 1977-78.
Life Of Crime
(Country: US; Year: 2021; Director: Jon Alpert; Stars: Freddie Rodriguez, Deliris Vasquez, Robert Steffey)
This is the original crime reality film. Over a 36-year period, it follows Rob, Freddie, and Deliris on a relentless ride through the streets and prisons of Newark, New Jersey's largest city.