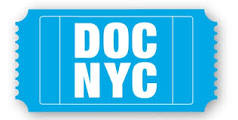 View other DOC NYC Films by strand: Arts & Design, Coming Of Age, Fight The Power, Focus: Journalists, International Competition, Kaleidoscope Competition, Luminaries, Metropolis Competition, Personal Journies, Photography & Film, Portraits, Short List: Features, Sonic Cinema, Special Events, Sports, Voices Of Canada, Winners' Circle
Anonymous Sister
(Country: US; Year: 2021; Director: Jamie Boyle)
The director considers opioid addiction in her own family.
Be Our Guest
(Country: US; Year: 2021; Director: Diane Tsai)
Amid the opioid crisis in their small New Hampshire town, Lydia O'Leary and her family open their home to those recovering from addiction.
Boycott
(Country: US; Year: 2021; Director: Julia Bacha)
Consideration of anti-boycott law in the US.
Exposure
(Country: US, Iceland, Oman, Saudi Arabia; Year: 2021; Director: Holly Morris; Writer: Holly Morris)
As the Arctic polar ice cap melts, an expedition of women from East and West sets the audacious goal of skiing to the North Pole.
Grandpa Was An Emperor
(Year: 2021; Director: Constance Marks)
Yeshi Kassa, great-granddaughter of Ethiopian Emperor Haile Selassie, investigates what happened to her beloved father after the 1974 coup that landed most of her family in prison.
Newtok
(Year: 2021; Director: Andrew Burton, Michael Kirby Smith)
In the town of Newtok, years of rising temperatures have eroded the frozen foundation of the area. With their homes and way of life hanging in the balance, the town's residents weigh the prospect of relocating.
Objects
(Year: 2021; Director: Vincent Liota)
An NPR correspondent, a literary author, and a graphic designer let us in on the secret life of the special objects they keep as a way to preserve memories
Once Upon A Time In Uganda
(Country: Uganda; Year: 2020; Director: Cathryne Czubek, Hugo Perez; Stars: Isaac Nabwana, Alan Hofmanis, Harriet Nabwana, Bisaso Dauda)
In the slums of Kampala, two men from opposite sides of the world come together over a shared love for America's greatest hero: Rambo. Against all odds, the two make their own action movies with no money — and bring joy to millions of people on the internet.
Refuge
(Country: US; Year: 2021; Director: Erin Bernhardt, Din Blankenship)
In Clarkston, a small town in Georgia, a successful Kurdish doctor and a Muslim-hating white supremacist form an unlikely friendship.
The Slow Hustle
(Country: US; Year: 2021; Director: Sonja Sohn)
A look at corruption in the Baltimore Police Department's Gun Trace Task Force.
A Tree Of Life
(Country: US; Year: 2021; Director: Trish Adlesic)
In Pittsburgh in 2018, a white supremacist opened fire at the Tree of Life Synagogue in the deadliest anti-Semitic attack in American history. The survivors recount the harrowing experience and detail how their lives have fundamentally changed.
United States Vs Reality Winner
(Director: Sonia Kennebeck)
The story of a 25-year-old Reality Winner who disclosed a document about Russian election interference to the media and became the number one leak target of the Trump administration.