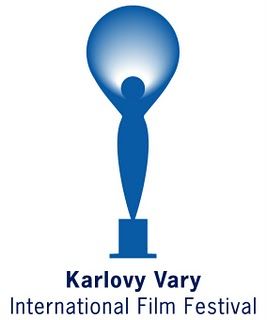 View other Karlovy Vary International Film Festival Films by strand: A Week Of Lebanese Cinema, Another View, Czech Films 2014-2015, Documentary Films - Competition, Documentary films - Out Of Competition, East of the West - Competition, Forum of Independents, Future Frames: Ten New Filmmakers to Follow, Horizons, Imagina, Midnight Screenings, Official Selection - Competition, Official Selection - Out of Competition, Out of the Past, Prague Short Film Festival Presents, Six Close Encounters, Special Events, Tribute to Larisa Shepitko
Above And Below
(Country: Switzerland, Germany, US; Year: 2015; Director: Nicolas Steiner; Writer: Nicolas Steiner)
Existence on the fringes of society.
A Blast
(Country: Greece, Germany, Netherlands; Year: 2014; Director: Syllas Tzoumerkas; Writer: Youla Boudali, Syllas Tzoumerkas; Stars: Aggeliki Papoulia, Vassilis Doganis, Maria Filini, Themis Bazaka, Giorgos Biniaris, Efthymis Papadimitriou, Eleni Karagiorgi, Christoph Berlet, Haris Attonis, Nikolas Piperas, Manoussos Gakilazos, Alkis Zoupas, Marso Fili, Konstadinos Voudouris, Vassia Bakakou)
Black comedy drama sees a woman tries to win back control of her life.
The Ecstasy of Wilko Johnson
(Country: UK; Year: 2015; Director: Julien Temple; Stars: Wilko Johnson, Roger Daltrey)
Documentary about the rock guitarist.
Fidelio, Alice's Odyssey (Fidelio, L'odyssée d'Alice, Fidelio: Alice's Journey)
(Country: France; Year: 2014; Director: Lucie Borleteau; Writer: Lucie Borleteau, Clara Bourreau; Stars: Ariane Labed, Melvil Poupaud, Anders Danielsen Lie, Pascal Tagnati, Jean-Louis Coulloc'h, Nathanael Maïni, Bogdan Zamfir, Corneliu Dragomirescu, Manuel Ramirez, Thomas Scimeca, Jan Priva, Luc Catania)
Alice replaces a recently deceased mechanic onboard Fidelio, an old freighter, and sets off on a voyage of self-discovery.
Goodnight Mommy (Ich Seh, Ich Seh)
(Country: Austria; Year: 2014; Director: Severin Fiala, Veronika Franz; Writer: Severin Fiala, Veronika Franz; Stars: Susanne Wuest, Elias Schwarz, Lukas Schwarz)
Twin boys suspect that their mum, who has just undergone reconstructive facial surgery, is an imposter and set out to discover the truth.
The Lesson (Urok)
(Country: Bulgaria, Greece; Year: 2014; Director: Kristina Grozeva, Petar Valchanov ; Writer: Kristina Grozeva, Petar Valchanov; Stars: Margita Gosheva, Ivan Barnev, Ivan Savov, Stefan Denolyubov, Ivanka Bratoeva, Poli Angelova, Kiril Bakalov, Mihail Boevski, Atanas Bratoev, Georgi Bratoev, Ana Bratoeva, Nadejda Bratoeva, Boris Doychinov, Vanina Geleva, Antoaneta Guleva)
A provincial schoolteacher is faced with tough choices due to mounting debts.
The Reaper (Kosac)
(Country: Croatia, Slovenia; Year: 2014; Director: Zvonimir Juric; Writer: Zvonimir Juric, Jelena Paljan; Stars: Ivo Gregurevic, Mirjana Karanovic, Igor Kovac, Nikola Ristanovski, Lana Baric, Zlatko Buric, Dado Cosic, Peter Musevski, Vinko Kraljevic, Jasmin Mekic, Andrej Dojkic, Davor Travinic, Tara Rosandic, Erna Rudnicki)
Three stories, that take place in one night, gradually build a bleak picture Ivo's life.
The Summer Of Sangaile
(Country: Lithuania, France, Netherlands; Year: 2015; Director: Alanté Kavaïté; Writer: Alanté Kavaïté, Alanté Kavaïté; Stars: Aiste Dirziute, Julija Steponaityte)
Seventeen-year-old Sangaile is fascinated by stunt planes. She meets a girl her age at the summer aeronautical show, nearby her parents' lakeside villa. Sangaile allows Auste to discover her most intimate secret and in the process finds in her teenage love, the only person that truly encourages her to fly.
Sworn Virgin (Vergine giurata)
(Country: Italy, Switzerland, Germany, Albania, Kosovo; Year: 2015; Director: Laura Bispuri; Writer: Laura Bispuri, Francesca Manieri, inspired by the book by Elvira Dones; Stars: Alba Rohrwacher, Emily Ferratello, Lars Eidinger, Flonja Kodheli, Luan Jaha, Bruno Shllaku, Ilire Vinca Celaj)
A woman who has taken an oath to live as a man rediscovers her sexuality.
Vincent (Vincent N'a Pas Decailles )
(Country: France; Year: 2014; Director: Thomas Salvador; Writer: Thomas Bidegain, Thomas Cheysson, Thomas Salvador; Stars: Thomas Salvador, Vimala Pons, Youssef Hajdi, Nicolas Jaillet, Nina Meurisse, Rémy Ventura, Philippe Xiberras, Claude Maurice, Simon Espigue, Amandine Rigaud, Tom Sebban, Najim El Atouani, David Grolleau, Paul Mondini, Louis-Emmanuel Blanc)
Vincent is not just a young man among others. His strength, reflexes and agility increase when in contact with water. There he meets Lucie, falls in love, and shares his secret with someone for the first time...