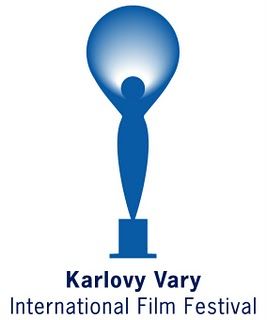 View other Karlovy Vary International Film Festival Films by strand: A Week Of Lebanese Cinema, Another View, Czech Films 2014-2015, Documentary Films - Competition, Documentary films - Out Of Competition, East of the West - Competition, Forum of Independents, Future Frames: Ten New Filmmakers to Follow, Horizons, Imagina, Midnight Screenings, Official Selection - Competition, Official Selection - Out of Competition, Out of the Past, Prague Short Film Festival Presents, Special Events, Tribute to Larisa Shepitko, Variety Critics' Choice
The Asthenic Syndrome (Astenicheskiy sindrom)
(Country: Soviet Union; Year: 1990; Director: Kira Muratova; Writer: Aleksandr Chernykh, Kira Muratova, Sergei Popov; Stars: Olga Antonova, Sergei Popov, Galina Zakhurdaeva, Natalya Buzko, Aleksandra Svenskaya, Pavel Polishchuk, Natalya Ralleva, Galina Kasperovich, Viktor Aristov, Nikolai Semyonov, Oleg Shkolnik, Vera Storozheva, Aleksandr Chernykh, Leonid Kushnir, Nadya Popova)
Two stories depicting the disintegration of the personality amid an oppressive reality that transforms a normal person into a flawed individual.
Babe
(Country: US; Year: 1995; Director: Chris Noonan; Writer: George Miller, Chris Noonan; Stars: James Cromwell, Magda Szubanski, (voices of Christine Cavanaugh, Miriam Margolyes, Danny Mann, Hugo Weaving, Miriam Flynn))
Endearing tale about a loveable, lonely pig who wants to be a sheep dog.
A Moment Of Innocence
(Country: Iran, France; Year: 1996; Director: Mohsen Makhmalbaf; Writer: Mohsen Makhmalbaf; Stars: Mirhadi Tayebi, Mohsen Makhmalbaf, Ali Bakhsi, Ammar Tafti, Maryam Mohamadamini, Moharram Zaynalzadeh, Hana Makhmalbaf)
A semi-autobiographical account of Makmahlbaf's experience as a teenager when, as a 17-year-old, he stabbed a policeman at a protest rally. Two decades later, he tracks down the policeman he injured in an attempt to make amends.
Poetry (Shi)
(Country: South Korea; Year: 2010; Director: Lee Chang-dong; Writer: Lee Chang-dong; Stars: Yoon Jeong-hee, Ahn Nae-sang, Lee Da-wit, Kim Yong-taek)
A grandmother discovers poetry and begins to reassess the world around her.
Rififi (Du rififi chez les hommes)
(Country: France; Year: 1955; Director: Jules Dassin; Writer: Auguste Le Breton, Jules Dassin, René Wheeler, Auguste Le Breton, Auguste Le Breton; Stars: Jean Servais, Carl Möhner, Robert Manuel, Janine Darcey, Pierre Grasset, Robert Hossein, Marcel Lupovici, Dominique Maurin, Magali Noël, Marie Sabouret, Claude Sylvain, Jules Dassin, Armandel, Alain Bouvette, Alice Garan)
Film noir about a jewel heist.
Touch Of Evil
(Country: US; Year: 1958; Director: Orson Welles; Writer: Orson Welles, Whit Masterson, Franklin Coen, Paul Monash; Stars: Charlton Heston, Janet Leigh, Orson Welles, Joseph Calleia, Akim Tamiroff, Joanna Moore, Ray Collins, Dennis Weaver, Valentin de Vargas, Mort Mills, Victor Millan, Lalo Rios, Michael Sargent, Phil Harvey, Joi Lansing)
Murder, kidnap and corruption on the Mexican border.