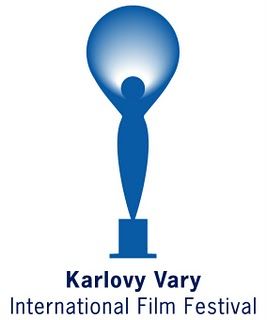 View other Karlovy Vary International Film Festival Films by strand: A Week Of Lebanese Cinema, Another View, Czech Films 2014-2015, Documentary Films - Competition, Documentary films - Out Of Competition, East of the West - Competition, Forum of Independents, Future Frames: Ten New Filmmakers to Follow, Horizons, Imagina, Midnight Screenings, Official Selection - Out of Competition, Out of the Past, Prague Short Film Festival Presents, Six Close Encounters, Special Events, Tribute to Larisa Shepitko, Variety Critics' Choice
Antonia
(Country: Italy, Greece; Year: 2015; Director: Ferdinando Cito Filomarino; Writer: Ferdinando Cito Filomarino, Carlo Salsa, Ferdinando Cito Filomarino, Carlo Salsa; Stars: Linda Caridi, Filippo Dini, Alessio Praticò, Perla Ambrosini, Maurizio Fanin, Federica Fracassi, Hervé Barmasse, Alberto Burgio, Luca Lo Monaco, Francesco Meli)
A journey through the last ten years in the brief life of Italian poet Antonia Pozzi.
Babai
(Country: Germany, Kosovo, Republic of Macedonia, France; Year: 2015; Director: Visar Morina; Writer: Visar Morina; Stars: Val Maloku, Astrit Kabashi, Adriana Matoshi, Enver Petrovci, Xhevdet Jashari)
The story of ten-year-old Nori plays out in Kosovo, in Germany, and on the road between the two countries. His father Gezim dominates his entire world, however, one day he leaves for work in the "West" and Nori won't be placated concerning his sudden disappearance.
Bob And The Trees
(Country: US, France; Year: 2014; Director: Diego Ongaro; Writer: Courtney Maum, Diego Ongaro, Sasha Statman-Weil; Stars: Bob Tarasuk, Matthew Galagher, Polly MacIntyre, Matt Gallagher)
Bob, a 50-year-old logger in rural Massachusetts with a soft spot for golf and gangsta rap, is struggling to make ends meet in a changed economy. When his beloved cow is wounded and a job goes awry, Bob begins to heed the instincts of his ever-darkening self.
Box
(Country: Romania, Germany, France; Year: 2015; Director: Florin Serban; Writer: Florin Serban; Stars: Claudia Ardelean, Orlando Chirvase, Derszi Deszo, Attila Diószegi, Narcis Romulus Dobrin, Maria Fekete, Gyöngyi Ferenczi, Maglina Filimon, Ion Fiscuteanu Jr., Rafael Florea, Oltin Hurezeanu, Uto Bence Konya, Veress Lazlo, Sorin Leoveanu, Sebastian Marina)
Drama follows a talented 19-year-old boxer named Rafael, for whom a session in the ring is everything, and Cristina, an attractive, 30-something mother who finds herself at a critical moment in her life.
Gold Coast (Guldkysten)
(Country: Denmark, Sweden, Ghana; Year: 2015; Director: Daniel Dencik; Writer: Daniel Dencik, Sara Isabella Jønsson Vedde; Stars: Jakob Oftebro, Danica Curcic, John Aggrey, Luise Skov, Anders Heinrichsen, Adam Ild Rohweder, Wakefield Ackuaku, Sophia Adegnika, Fred Nii Amugi, Prince De-Graft Asante, Akofa Edjeani Asiedu, Dominic Demordzi, Mikkel Hilgart, Morten Holst, Ziggy Netteyson)
Young anti-colonial idealist Wulff leaves for Danish Guinea to set up a coffee plantation but not everything goes according to plan.
Heil
(Country: Germany; Year: 2015; Director: Dietrich Brüggemann; Writer: Dietrich Brüggemann; Stars: Oliver Baumgarten, Bernd Begemann, Ruth Bickelhaupt, Oliver Bröcker, Anna Brüggemann, Dietrich Brüggemann, Andreas Dresen, Heike-Melba Fendel, Liv Lisa Fries, Benno Fürmann, Michael Gwisdek, Robert Gwisdek, Jerry Hoffmann, Alfred Holighaus, Michael Kind)
An African-German Author loses his memory and is used by a modern National Socialist Party as promotion-figure for more political power over Germany.
Home Care (Domácí péce)
(Country: Czech Republic; Year: 2015; Director: Slávek Horák; Writer: Slávek Horák; Stars: Zuzana Krónerová, Alena Mihulová, Bolek Polívka, Tatiana Vilhelmová)
Dedicated home care nurse Vlasta lives for her husband, her daughter, and her patients. But then one day things change and Vlasta is forced to react.
The Magic Mountain (La montagne magique)
(Country: France, Poland, Romania; Year: 2015; Director: Anca Damian; Writer: Anca Damian; Stars: Christophe Miossec, Jean-Marc Barr, Jerzy Radziwilowicz)
The adventures of mountain climber and photographer Adam J. Winkler, who fought in Afghanistan with the mujahedin against the Soviets in the 1980s.
The Red Spider (Czerwony Pajak)
(Country: Poland; Year: 2015; Director: Marcin Koszalka; Writer: Marcin Koszalka, Lukasz M. Maciejewski, Marta Szreder; Stars: Przemyslaw Bluszcz, Malgorzata Foremniak, Piotr Glowacki, Marek Kalita, Julia Kijowska, Andrzej Konopka, Filip Plawiak, Wojciech Zielinski)
Psychological thriller inspired by mass murders of the Sixties.
The Snake Brothers (Kobry a Uzovky)
(Country: Czech Republic; Year: 2015; Director: Jan Prusinovský; Writer: Jaroslav Zvácek; Stars: Krystof Hádek, Matej Hádek, Martin Bonhard, Jiri Cermak, Pavel Dusak, Adrian Gabaj, Jan Hájek, Vera Kubánková, Ivana Lokajová, David Máj, Ondrej Nosálek, Lucie Polisenská, Veronika Reháková, Tobias Rimsky, Jana Sulcová)
Two brothers feel unable to build a life they are happy with.
Song Of Songs (Pesn pesney)
(Country: Ukraine; Year: 2015; Director: Eva Neymann)
A stylised vision of the lost world of the Jewish shtetl at the beginning of the 20th century.
The Sound Of Trees (Le bruit des arbres)
(Country: Canada; Year: 2015; Director: François Péloquin; Writer: Sarah Lévesque, François Péloquin; Stars: Antoine L'Écuyer, Roy Dupuis, Rémi Goulet, Charles-Émile Lafleur, Willia Ferland-Tanguay)
At 17 Jérémie dreams of a life different from the one that awaits him at the family sawmill in the small Canadian town where he lives.
Those Who Fall Have Wings (Jeder der fällt hat Flügel)
(Country: Austria; Year: 2015; Director: Peter Brunner; Writer: Peter Brunner; Stars: Jana McKinnon, Christos Haas, Renate Hild, Pia Dolezal)
Time stands still for young and asthmatic Kati, but she has to bid her farewell to move on.