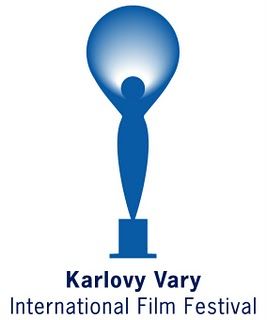 View other Karlovy Vary International Film Festival Films by strand: Another View, Czech Films 2014-2015, Documentary Films - Competition, Documentary films - Out Of Competition, East of the West - Competition, Forum of Independents, Future Frames: Ten New Filmmakers to Follow, Horizons, Imagina, Midnight Screenings, Official Selection - Competition, Official Selection - Out of Competition, Out of the Past, Prague Short Film Festival Presents, Six Close Encounters, Special Events, Tribute to Larisa Shepitko, Variety Critics' Choice
E Muet
(Country: Lebanon, France; Year: 2013; Director: Corine Shawi; Stars: Nadine Ghanem, Nora Haakh, Johanne Issa, Corine Shawi, Rajwa Tohmé)
A five-year documentary portrait of three young women in contemporary Beirut.
Out Of Life (Hors la vie)
(Country: Belgium, France, Italy; Year: 1991; Director: Maroun Bagdadi; Writer: Maroun Bagdadi, Didier Decoin, Elias Khoury; Stars: Hippolyte Girardot, Rafic Ali Ahmad, Hussein Sbeity, Habib Hammoud, Majdi Machmouchi, Hassan Farhat, Hassan Zbib, Nabila Zeitouni, Hamza Nasrallah, Sami Hawat, Sabrina Leurquin, Roger Assaf, Nidal Al-Askhar, Fadi Abou Khalil, Ninar Esber)
A suspenseful drama based on the actual experiences of a French photographer kidnapped and held for nearly a year during Lebanon's Civil War.
A Perfect Day
(Country: France, Lebanon, Germany; Year: 2005; Director: Joana Hadjithomas, Khalil Joreige; Writer: Joana Hadjithomas, Khalil Joreige; Stars: Ziad Saad, Julia Kassar, Alexandra Kahwagi)
Malek tries to persuade the attractive Zeina to give him a second chance. It's also an important day for his mother Claudia because she has finally allowed her son to convince her to go and declare his father officially dead – fifteen years after the man disappeared.
Sleepless Nights (Layali Bala Noom)
(Country: Lebanon, Dubai; Year: 2012; Director: Eliane Raheb)
Through the stories of Assaad Shaftari, an ex high rank leader in a Christian militia, responsible for many killings during the Lebanese Civil War, and Maryam Saiidi, a mother of a kidnapped young fighter, this documentary by Eliane Raheb looks closely at war wounds and asks if redemption and forgiveness are possible.
Under The Bombs (Sous Les Bombes)
(Country: France; Year: 2007; Director: Philippe Aractingi; Writer: Michel Leviant; Stars: Nada Abou Farhat, Georges Khabbaz),
Official Site
As the Israeli army bombs Lebanon in 2006, a mother makes a desperate journey to try to save her son.
The Valley (Al-Wadi)
(Country: Lebanon, Germany, France, Qatar; Year: 2014; Director: Ghassan Salhab; Writer: Ghassan Salhab; Stars: Carol Abboud, Fadi Abi Samra, Mounzer Baalbaki, Carlos Chahine, Ahmad Ghossein, Aouni Kawas, Yumna Marwan, Rodrigue Sleiman)
An unknown man survives a car accident in the middle of the Bekaa Valley with just a few scratches and the loss of his memory.
West Beirut (West Beyrouth, Beyrouth Al Gharbiyya)
(Country: Canada; Year: 1998; Director: Ziad Doueiri; Writer: Ziad Doueiri; Stars: Rola Al Amin, Joseph Bou Nassar, Mohamad Chamas, Rami Doueiri, Lela Karam, Carmen Lebbos, Lialiane Nemri)
Teenagers' eye view of the war of partition in Beirut.
Where Do We Go Now? (Et maintenant, on va où?)
(Country: Lebanon; Year: 2011; Director: Nadine Labaki; Writer: Rodney Al Haddid, Jihad Hojeily, Nadine Labaki; Stars: Kevin Abboud, Claude Baz Moussawbaa, Julian Farhat, Ali Haidar, Leyla Hakim, Nadine Labaki, Yvonne Maalouf, Claude Moussawbaa, Antoinette Noufaily)
A group of Lebanese women try to ease religious tensions between Christians and Muslims in their village.