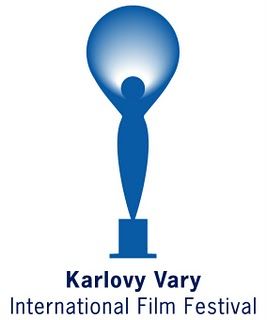 View other Karlovy Vary International Film Festival Films by strand: A Week Of Lebanese Cinema, Another View, Documentary Films - Competition, Documentary films - Out Of Competition, East of the West - Competition, Forum of Independents, Future Frames: Ten New Filmmakers to Follow, Horizons, Imagina, Midnight Screenings, Official Selection - Competition, Official Selection - Out of Competition, Out of the Past, Prague Short Film Festival Presents, Six Close Encounters, Special Events, Tribute to Larisa Shepitko, Variety Critics' Choice
Little From The Fish Shop (Malá z rybárny)
(Country: Czech Republic; Year: 2015; Director: Jan Balej; Writer: Hans Christian Andersen, Ivan Arsenyev, Jan Balej; Stars: Ivana Chýlková, Nina Divísková, Petr Forman, Radek Holub, Barbora Hrzánová, Vladimír Javorský, Oldrich Kaiser, Anezka Kubátová, Jan Novotný, Veronika Zilková)
Andersson's fairy-tale romance The Little Mermaid is replaced with a bleak portrayal of life in a city harbour.
The Photographer (Fotograf)
(Country: Poland; Year: 2014; Director: Waldemar Krzystek; Writer: Krzysztof Kopka, Waldemar Krzystek; Stars: Vadim Afanassiev, Georgi Angielow, Tatyana Arntgolts, Elena Babenko, Oleg Bakhrutdinov, Aleksandr Baluev, Margarita Baraniuk, Edwin Bazanski, Sonia Bohosiewicz, Agata Buzek, Artur Chamski, Siergiej Darij, Karolina Dryzner, Katarzyna Dworak, Nodar Dzhanelidze)
Scenes from the unruly life of a popular artist-turned-celebrity based on the fortunes of photographer Jan Saudek.
Places (Místa)
(Country: Czech Republic, Slovakia; Year: 2014; Director: Radim Spacek; Writer: Ondrej Stindl; Stars: Vladimír Polívka, Jan Cina, Johana Matousková, Jirí Strébl, Robert Nebrenský, Ivan Romancík, Lyudmyla Vasylyeva-Kolimechkov, Jakub Gogál, Tatjana Medvecká, Lubor Novotný, Tomás Kobr, Petr Smíd, Ales Bilík, Tomás Zatecka, Tereza Vítu)
Two boys feel trapped by their home town.
Schmitke
(Country: Germany, Czech Republic; Year: 2014; Director: Stepan Altrichter; Writer: Stepan Altrichter, Jan Fusek, Tomás Koncinský; Stars: Peter Kurth, Johann Jürgens, Helena Dvoráková, Jakub Zácek, Petr Vrsek, Lana Cooper, Stephan Grossmann, Johanka Schmidtmajerová, Irena Lamberková, Vladimír Skultéty)
A level-headed engineer arrives to repair a creaking old wind turbine. Out there in the misty woods he also goes in search of something else deep inside him.
Sunrise Supervising (Odborný dohled nad východem Slunce)
(Country: Czech Republic; Year: 2014; Director: Pavel Göbl; Writer: Pavel Göbl; Stars: Vratislav Brabenec, Nikol Fischerová, Jirí Lábus, Josef Polievka, Jirí Vymetal)
Three ex-prisoners are determined to get even with a local pub owner who wrecked their lives.
Three Brothers (Tri bratri)
(Country: Czech Republic, Denmark; Year: 2014; Director: Jan Sverák; Writer: Zdenek Sverák; Stars: Katerina Kosová, Tomás Klus, Sabina Rojková, Vojtech Dyk, Gabriela Mícová, Oldrich Kaiser, Zuzana Norisová, Kamil Halbich, Jan Holík, David Matásek, Zdenek Piskula, Lucie Maria Stouracová, Petr Reidinger, Jitka Cvancarová, Jitka Smutná)
Three brothers set out into the wide world to gather experience.
US 2 (My 2)
(Country: Czech Republic; Year: 2014; Director: Slobodanka Radun; Writer: Radka Denemarková, Slobodanka Radun; Stars: Jana Plodková, Ondrej Nosálek, Václav Havelka, Ivan Lupták, Ondrej Malý, Adam Misík, Ludek Sobota, Milena Steinmasslová, Johana Tesarová, Petr Vanek, Jirí Vyorálek)
A love story about a surprise romance between a deceived wife and her gay hairstylist.