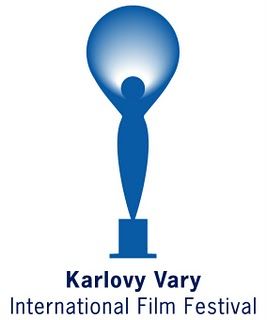 View other Karlovy Vary International Film Festival Films by strand: A Week Of Lebanese Cinema, Another View, Czech Films 2014-2015, Documentary Films - Competition, Documentary films - Out Of Competition, Forum of Independents, Future Frames: Ten New Filmmakers to Follow, Horizons, Imagina, Midnight Screenings, Official Selection - Competition, Official Selection - Out of Competition, Out of the Past, Prague Short Film Festival Presents, Six Close Encounters, Special Events, Tribute to Larisa Shepitko, Variety Critics' Choice
Chemo (Chemia)
(Country: Poland; Year: 2015; Director: Bartosz Prokopowicz; Writer: Bartosz Prokopowicz, Katarzyna Sarnowska; Stars: Agnieszka Zulewska, Tomasz Schuchardt, Danuta Stenka, Eryk Lubos, Anita Jancia, Anna Cieslak, Miroslaw Baka, Tomasz Sapryk, Robert Wabich, Bartosz Porczyk)
After a nontraditional romance blossoms between Benek and Lena, a young couple immersed in questions of life and death, they decide to defy the natural order by having a baby.
Chromium
(Country: Greece; Year: 2015; Director: Bujar Alimani)
A teenager's attempts to stand on his own two feet spell trouble for his lonely mum.
Dust Of The Ground (Prach)
(Country: Czech Republic; Year: 2015; Director: Vít Zapletal)
Two brothers, the elder married, the younger with a lover and a young child meet up at their parents' country place after their father has a stroke.
Heavenly Nomadic
(Country: Kyrgyzstan; Year: 2015; Director: Mirlan Abdykalykov; Writer: Ernest Abdyjaparov, Aktan Arym Kubat; Stars: Taalaikan Abazova, Tabyldy Aktanov, Jibek Baktybekova, Jenish Kangeldiev, Anar Nazarkulova, Myrza Subanbekov)
A family of nomads dwelling high in the mountains of Kyrgyzstan find contentment without the conveniences of modern civilization.
Ivy
(Country: Turkey; Year: 2015; Director: Tolga Karaçelik; Writer: Tolga Karaçelik; Stars: Nadir Sarıbacak, Özgür Emre Yıldırım, Hakan Karsak, Kadir Çermik, Osman Alkaş, Seyithan Özdemiroğl)
Sarmasik is sailing to Egypt when the ship's owner goes bankrupt. The crew learns there is a lien on the ship, and key crew members must stay on board. Ivy is the story of these six men trapped on the ship for days.
Journey To Rome (Cesta do Říma)
(Country: Poland, Czech Republic; Year: 2015; Director: Tomasz Mielnik; Writer: Tomasz Mielnik, Vít Polácek; Stars: Igor Bares, Dana Batulková, Kristýna Boková, Ernesto Cekan, Igor Chmela, Nina Divísková, Miroslav Donutil, Jan Englert, Vladimír T. Gottwald, Tomás Hanák, Juraj Herz, Jan Hrabeta, Václav Hrzina, Petr Jákl, Radim Kalvoda)
There are as many stories in the world as there are people, and Vašek, a timid guard at a gallery who becomes a reluctant painting thief, hears plenty of them on his train trip to Rome.
No Matter How Hard We Tried (Między nami dobrze jest)
(Country: Poland; Year: 2014; Director: Grzegorz Jarzyna; Writer: Grzegorz Jarzyna, adapted from the play by Dorota Maslowska; Stars: Roma Gasiorowska, Magdalena Kuta, Lech Lotocki, Rafal Mackowiak, Maria Maj, Agnieszka Podsiadlik, Aleksandra Poplawska, Danuta Szaflarska, Katarzyna Warnke, Adam Woronowicz)
The Mother, the Daughter, the Grandmother, and other archetypal characters gradually come together in a room where they talk incessantly.
Wednesday 04:45
(Country: Greece, Germany, Israel; Year: 2015; Director: Alexis Alexiou; Writer: Alexis Alexiou; Stars: Adam Bousdoukos, Mimi Branescu, Christina Dendrinou, Nikol Drizi, Yiorgos Gallos, Kostas Laskos, Stelios Mainas, Maria Nafpliotou, Vagelis Rokos, Spyros Sidiras, Giorgos Symeonidis, Dimitris Tzoumakis)
A life's work becomes a prison for jazz club owner Stelios when a shady Romanian gangster calls in his debts.
The World Is Mine
(Country: Romania; Year: 2015; Director: Nicolae Constantin Tanase; Writer: Raluca Manescu; Stars: Iulia Ciochina, Hritcu Florin, Ana Maria Guran, Oana Rusu, Ana Vatamanu)
Sixteen-year-old Larisa lives in a small coastal town in a social environment where image and money afford power over others... she attempts to achieve such a dream.
The Wednesday Child (Szerdai gyerek)
(Country: Germany; Year: 2015; Director: Lili Horvát; Writer: Lili Horvát; Stars: Kinga Vecsei, Zsolt Antal, Szabolcs Thuróczy, Annamária Németh, Enikö Börcsök, Denisa Dér, Renátó Gáspár, Andor Lukáts, Ervin Nagy)
History sometimes repeats itself. As a nine-year-old, Maja was abandoned by her mother and placed in an orphanage. Now it's ten years later and she keeps returning to the institution – to visit her own four-year-old son.
You Carry Me (Ti Mene Nosis)
(Country: Croatia, Slovenia, Serbia; Year: 2015; Director: Ivona Juka; Writer: Ivona Juka; Stars: Lana Baric, Vojislav Brajovic, Natasa Janjic, Goran Hajdukovic, Helena Beljan, Juraj Dabic, Natasa Dorcic, Sebastian Cavazza, Ana Begic, Krunoslav Saric, Linda Begonja, Jasna Bilusic, Nenad Cvetko, Asja Jovanovic, Slavica Knezevic)
A mosaic of stories whose common denominator is the fight for survival, forgiveness, and new opportunities.
Zero
(Country: Hungary, Czech Republic, Germany; Year: 2015; Director: Gyula Nemes; Writer: Gyula Nemes)
We find ourselves in the very near future when bees are dying en masse and humanity has a mere four years left to live. An anarchist beekeeper sets out to wage a ruthlessly radical battle for survival.