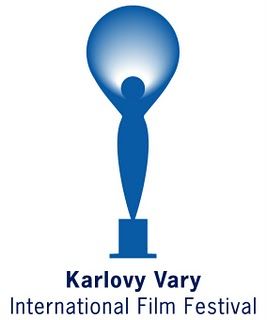 View other Karlovy Vary International Film Festival Films by strand: A Week Of Lebanese Cinema, Another View, Czech Films 2014-2015, Documentary Films - Competition, Documentary films - Out Of Competition, East of the West - Competition, Forum of Independents, Horizons, Imagina, Midnight Screenings, Official Selection - Competition, Official Selection - Out of Competition, Out of the Past, Prague Short Film Festival Presents, Six Close Encounters, Special Events, Tribute to Larisa Shepitko, Variety Critics' Choice
All We Share (Allt vi delar)
(Country: Sweden; Year: 2014; Director: Jerry Carlsson; Writer: Jerry Carlsson; Stars: Siri Hjorton-Wagner, Alexander Karim, Eva Melander, Pierre Tafvelin, Mauro Ubeira, Christopher Wollter)
One day two arborists are hired to perform a seemingly ridiculous task: to cut down a perfectly healthy tree in a family's backyard. The question is - why?
Bird Hearts (Fuglehjerter)
(Country: Norway; Year: 2015; Director: Halfdan Ullmann Tøndel)
Just prior to his birthday, 25-year-old Benjamin faces internal doubts.
The Border (Határ)
(Country: Hungary; Year: 2015; Director: Mátyás Szabó; Writer: Mátyás Szabó, Barnabás Szöllösi; Stars: Imre Csuja, Franciska Farkas, Márton Patkós, András Réthelyi)
For escaped prisoner Maydan freedom is limited to the small platform of a heavy handcar and to railroad tracks that lead who knows where.
Everything Will Be Okay
(Country: US; Year: 2006; Director: Don Hertzfeldt; Writer: Don Hertzfeldt; Stars: Don Hertzfeldt),
Official Site
A mundane man suffers from horrifying mental trauma.
Green Line (Zelená vlna)
(Country: Slovak Republic; Year: 2014; Director: Martina Buchelová)
The flights of fantasy of a female carer.
The Offer (L'offre)
(Country: Switzerland; Year: 2015; Director: Moira Pitteloud; Stars: Mehdi Djaadi, Abel Jafri, Mayya Sanbar, Christiane Margraitner, Djamel Belghazi, Frédéric Polier, Antonin Schopfer)
What was originally an interesting offer to work for the intelligence service ends up raising many questions for a young man with Algerian-Swiss roots.
Peacock
(Country: Czech Republic, Slovakia; Year: 2015; Director: Ondrej Hudecek; Writer: Kamila Dohnalova, Ondrej Hudecek, Jan Smutny; Stars: Julius Feldmeier, Tereza Vítu, Lukás Príkazský, Stanislav Majer, Pavel Simcík, Filip Chlud, Eduard Tomecek, Tomas Pivoda, Marie Poulová, Mikulas Linhart, Jakub Strba, Vojtech Linhart, Marek Adamczyk, Bara Cisarovska, Lukás Hlavica)
A gay romance in Bohemia.
Perdition County
(Country: UK, Belgium; Year: 2014; Director: Raphaël Crombez; Writer: Raphaël Crombez, Raphaël Crombez; Stars: Richard Bremmer, Jamie Brotherston, Klaas Bullynckx, Dean Christie, Louis Hill, Ian Hoyle, Matthew Jure, Lorcan Melia, Adam Robertson, Toby Spearpoint, Sy Turner, Johnny Vivash, Tom Westby, Laura Woodhouse)
A story focusing on a foot soldier who defects from his band of scalp-collecting pilgrims and sets out on an odyssey to freedom.
Skunky Dog
(Country: Ireland; Year: 2014; Director: James Fitzgerald; Writer: James Fitzgerald, James Fitzgerald; Stars: Ryan McParland, Lacy Moore, Peter Ballance, Tristan Heanue, John Connors, David McSavage, Patrick J Molloy, Barry Kenna, Shane Cassidy)
In a rural fishing town, a young alcoholic boy is confronted by the truth that he might never break his routine.
Washingtonia
(Country: Greece; Year: 2014; Director: Konstantina Kotzamani; Writer: Konstantina Kotzamani, Konstantina Kotzamani; Stars: Mamadou Diallo, Katerina Iliadi, Nikos Christofidis, Iraklis Nousas, Eftychia Stefanidou)
The mysterious term Washingtonia masks multiple meanings: it's the name of the only palm tree not devoured by the red beetle, an alternate name for Athens, and the oppressive sadness brought on by the summer heat.