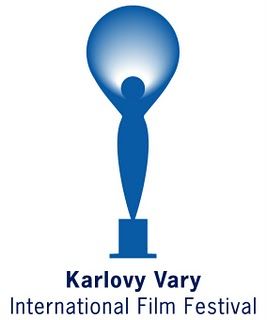 View other Karlovy Vary International Film Festival Films by strand: A Week Of Lebanese Cinema, Another View, Czech Films 2014-2015, Documentary Films - Competition, Documentary films - Out Of Competition, East of the West - Competition, Forum of Independents, Future Frames: Ten New Filmmakers to Follow, Horizons, Imagina, Midnight Screenings, Official Selection - Competition, Out of the Past, Prague Short Film Festival Presents, Six Close Encounters, Special Events, Tribute to Larisa Shepitko, Variety Critics' Choice
Koza (Goat)
(Country: Slovakia, Czech Republic; Year: 2015; Director: Ivan Ostrochovsky; Stars: Peter Balaz, Zvonko Lakcevic, Jan Franek,Stanislava Bongilajova, Nikola Bongilajova, Tatiana Piussi)
A boxer comes out of retirement to help his girlfriend pay for an abortion.
Partisan
(Country: Australia; Year: 2015; Director: Ariel Kleiman; Writer: Sarah Cyngler, Ariel Kleiman; Stars: Vincent Cassel, Jeremy Chabriel, Florence Mezzara, Sapidah Kian, Samuel Eydlish, Wietse Cocu)
A boy grows up in a commune, trained to become an assassin, and begins to doubt its leader.
Sleeping With Other People
(Country: US; Year: 2015; Director: Leslye Headland; Writer: Leslye Headland; Stars: Alison Brie, Jason Sudeikis, Amanda Peet, Natasha Lyonne, Adam Scott, Marc Blucas, Jason Mantzoukas, Andrea Savage, Daniella Pineda, Remy Nozik, Anna Margaret Hollyman, Megan Guinan, Sawyer Shipman, Jordan Carlos, Jamil Mena),
Trailer
A couple who lost their virginity to each other meet 12 years later and try to help one another find a lasting relationship.
Stop
(Country: South Korea; Year: 2015; Director: Kim Ki-duk; Writer: Kim Ki-duk)
A young married couple were exposed to radiation during the meltdown at Japan's Fukushima nuclear reactor. The young woman is pregnant and she and her husband must decide whether or not to keep the baby.
Time Out Of Mind
(Country: US; Year: 2014; Director: Oren Moverman; Writer: Jeffrey Caine, Oren Moverman; Stars: Jena Malone, Richard Gere, Danielle Brooks, Abigail Savage, Geraldine Hughes, Yul Vazquez, Brian d'Arcy James, Ben Vereen, Jeremy Strong, Tonye Patano, Colman Domingo, Dominic Colon, Lisa Datz, Victor Pagan, Faye Yvette McQueen)
A homeless man tries to reconnect with his estranged daughter.
Umrika
(Country: India; Year: 2014; Director: Prashant Nair; Writer: Prashant Nair, Prashant Nair; Stars: Suraj Sharma, Tony Revolori, Prateik, Smita Tambe, Adil Hussain, Rajesh Tailang, Amit Sial, Sauraseni Maitra, Pramod Pathak, Alexx O'Nell, Kartik Krishnan, Candace McAdams, Chaitanya Mohan)
When a young village boy discovers that his brother, long believed to be in America, has actually gone missing, he begins to invent letters on his behalf to save their mother from heartbreak, all the while searching for him.